DECEMBER 2020
Callao City Arts
PHOTOGRAPHER ELENA SHUMILOVA AND VISUAL ARTIST KIYAN FOROOTAN AT CALLAO CITY ARTS IN DECEMBER
This December, Callao City Arts, the cultural program promoted by Cultura Inquieta and Callao City Lights, features the participation of photographer Elena Shumilova and visual artist Kiyan Forootan, who will delight the Callao's and Gran Vía's audience with their work throughout the month.
Elena Shumilova is an internationally renowned Russian photographer. Specialising in children's and family imagery, her work has appeared in Digital SLR Magazine, Practical Photography Magazine, Digital Photo Magazine, SLR Lounge and My Modern Met and has been used in Vodafone and Petcurean advertising campaigns, book covers and postcard selections in the UK, Germany and the USA.
His photographs masterfully represent the magic of childhood and the warmth of home. Bucolic scenes and dreamy landscapes are a constant in all his work.
Kiyan Forootan is an Austrian designer of moving images. His works offer images of objects or figures immersed in a fascinating dance that captures the viewer.
Capricious and absolutely attractive to watch, Forootan's works convey a fluidity that invites movement. His 3D animations extend beyond the digital worlds, although they are also produced on the streets of real life cities.
Other events in Callao City Lights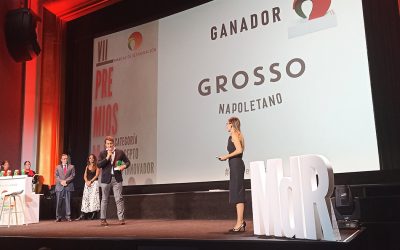 SEPTEMBER 2022 EVENTS IN OUR SPACE CALLAO HOSTS THE VII EDITION OF THE RESTAURANT BRAND AWARDS    Asociación empresarial Marcas de Restauración (MdR) held the 7th edition of its awards ceremony at...
Other actions in Callao City Lights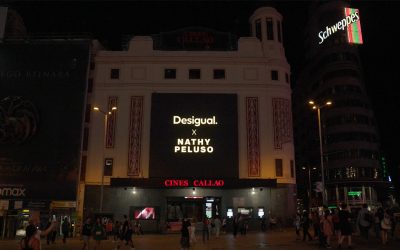 SEPTEMBER 2022 Actions on our Screens DESIGUAL PRESENTS ITS NEW CAMPAIGN WITH NATHY PELUSO AT CALLAO CITY LIGHTS    Desigual chose the screens of Callao City Lights to present its new advertising...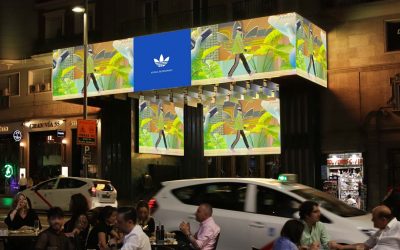 SEPTEMBER 2022 Actions on our Screens ADIDAS ORIGINALS WITH FILIPPO GHISLERI AT GRAN VÍA CIRCUIT To promote its proposals for the new season, Adidas Originals has launched a colourful campaign in...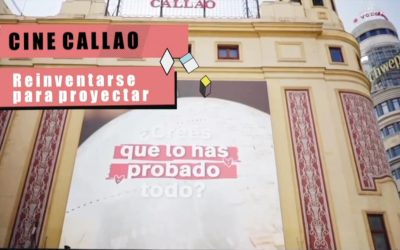 JUNIO 2022 CCL IN THE MEDIA CINES CALLAO STARRING 'CÁMARA ABIERTA' The TV programme Cámara Abierta, specialised in digital culture and broadcast by TVE (La2 and Canal 24 horas), came to Cines...