APRIL 2021
Callao City Arts
NIR AND SHANE GRIFFIN FLOOD CALLAO CITY ARTS SCREENS WITH BIRDS AND FLOWERS
This April, Callao City Arts, the cultural initiative of Callao City Lights and Cultura Inquieta, will have as special invitees the Israeli photographer Nir and the New York video artist Shane Griffin.
Nir was born in 1979 in a very small village called Kibbutz, in the north of Israel. He started learning photography by self-taught, reading a lot and watching YouTube videos. He says he is still learning his style, but for now he defines it as documentary photography of the emotions of the landscape.
In Callao City Arts we can enjoy his colourful photographs of flocks of birds flying through the skies and of horses travelling through beautiful landscapes.
Grif is a multidisciplinary visual artist and director based in New York. Winner of the New Visual Artist award in 2015 and ADC Young Guns in 2012, he has recently collaborated with Wiz Khalifa on his video "Millions" and has worked with Kanye West, Givenchy, Nike, Apple, Adidas, and many more.
This April we will see a sample of his work on the screens of Callao City Lights. Pieces in which objects and works of art bloom as if by magic. Colourful images with an enormous visual appeal.
Other events in Callao City Lights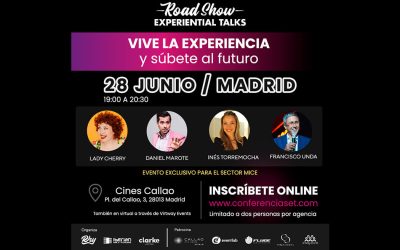 JUNE 2022EVENTS IN OUR SPACECALLAO CITY LIGHTS, ESCENARIO DE ET ROAD SHOW ESPAÑA Daniel Marote, Lady Cherry, Inés Torremocha and Francisco Unda will be the speakers at ET Road Show España 2022, an...
Other actions in Callao City Lights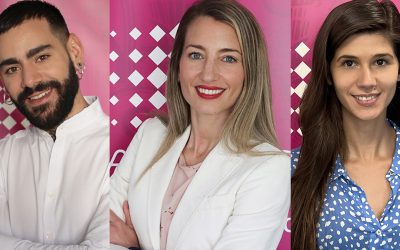 JUNIO 2022 CCL IN THE MEDIA CALLAO CITY LIGHTS STRENGTHENS ITS TEAM With the incorporation of Isabel Rodriguez, as event manager, Miguel Domingo, in marketing, and Laura Rodriguez, in the...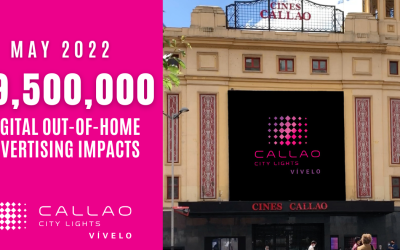 APRIL 2022 Actions on our screens MAY 2022: MORE THAN 19.5 MILLION IMPACTS, CALLAO CITY LIGHTS SCREENS CONTINUE TO BE THE STAR OF THE GRAN VÍA The screens of the Callao cinemas continue to be the...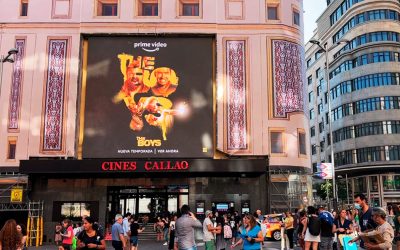 JUNE 2022 Actions on our Screens PRIME VIDEO ADVERTISING DOMINATION FOR THE NEW SEASON OF 'THE BOYS' Callao City Lights has participated with other screens in the advertising domination action that...