APRIL 2022
Callao City Arts
CEDERBERG AND TIRADOR FILL WITH CONTRAST THE SCREENS OF CALLAO CITY ARTS
Callao City Arts brings two contrasting proposals in April. The minimalism of the Swedish photographer
Marcus Cederberg
and the frenetic rhythm of the images of
Tirador
, one of the most prestigious Spanish video jockeys of the moment.
Marcus Cederberg's lens is capable of capturing the beauty in the simplest things, creating images that exude calm and soothe us, distancing us from the frenetic life of today's society.
Cederberg began his career on Instagram, where he already has more than 150,000 followers. His work has been exhibited in galleries in the United States (New York, Los Angeles…), Germany, India and Sweden. Now, his minimalism comes to the screens of Callao City Lights to brighten up the spring, thanks to
Cultura Inquieta
.
Tirador (Diego López Bueno) is a visual artist specialising in found footage and moving image collage. Mixing and experimenting with multiple layers of content are the foundations on which his work is based. Black and white photographs, video clips from other times, magazine clippings, collages… Tirador's art is an amalgam of layers that demand our attention in order to make sense, a meaning that depends on the audience that confronts his video pieces.
Tirador has shown his video art in New York, Reykjavik, Paris and Istanbul and has been the creator, among other works, of the videos of the band Vetusta Morla.
Other events in Callao City Lights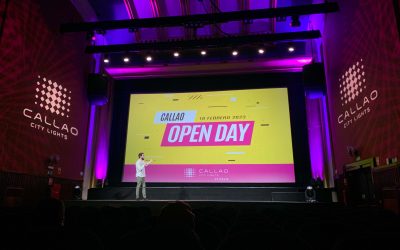 FEBRUARY 2023 EVENTS IN OUR SPACE   SUCCESSFUL OPEN DAY AT CALLAO CITY LIGHTSAround 40 people from the events sector attended the first Callao City Lights open day to get to know our space and the...
Other actions in Callao City Lights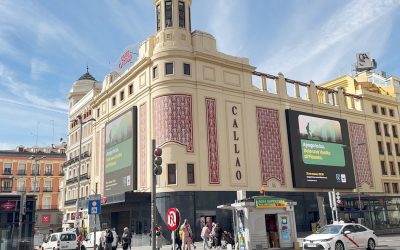 MARCH 2023Actions on our screensCALLAO CITY LIGHTS WITH EARTH HOUROnce again this year, Callao City Lights is joining Earth Hour, the largest global initiative in defence of the environment promoted...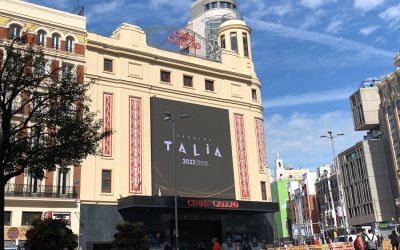 MARCH 2023 Actions on our screensCALLAO CITY LIGHTS COLLABORATES WITH THE TALÍA AWARDS  Callao City Lights is once again showing its support for the world of culture. We are collaborators of the...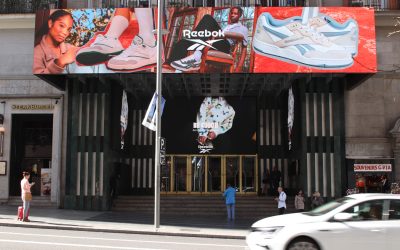 MARCH 2023 Actions on our screens  REEBOK PAYS TRIBUTE TO ITS MOST ICONIC TRAINERS AT CIRCUITO GRAN VÍA  'Act like you never left' is the claim chosen by Reebok  to advertise its most iconic...