MARCH 2017
Actions on our screens
CALLAO, WITH YOUNG ARTISTS
Callao City Lights is with culture. Its space and screens are the perfect stage to share all kinds of artistic and cultural activities. One shining example of this is how our screens display work by representative youth in design, photography and illustration. On a monthly basis, the magazine Yorokobu makes a selection and brings the best projects by young promises in the art world to Callao Square. Some of the artists who have already shared their work on our screens include: Juan Díaz Faes, Bakea, Zigor Samaniego, Amaia Arrazola, Pedro Perles, David Despau, Noelia Lozano, Mercedes DeBellard, Michele Marconi, Valentina Loffredo, Hugo Martínez (Princess Cheeto), Miguel Navia and Diletta Pacifici.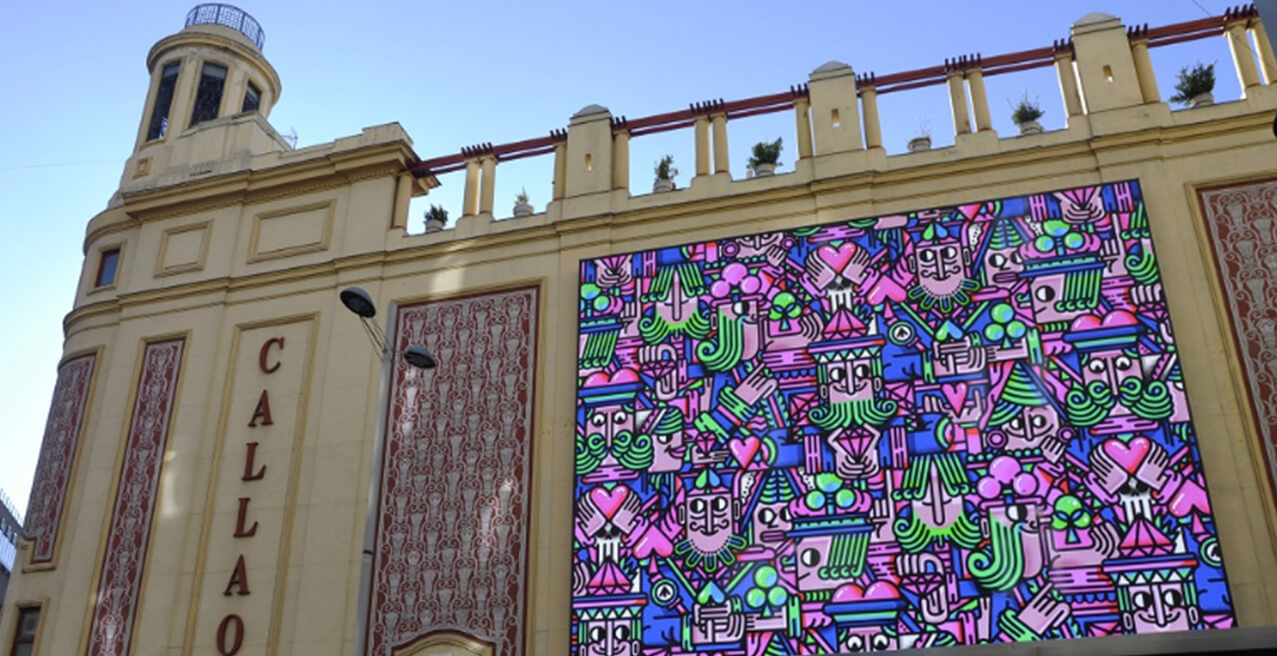 Other actions on our screens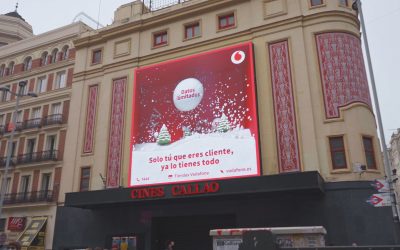 DECEMBER 2020 Actions on our Screens  VODAFONE, MRS. RUSHMORE AND YMEDIA MAKE THE FIRST 3D CAMPAIGN IN CALLAO CITY LIGHTS  Vodafone was the first advertiser to use the 3D technology of Callao City...