SEPTEMBER 2021
Callao City Arts
ANNA & DANIEL: LIGHT, COLOUR AND OPTIMISM IN ABUNDANCE AT CALLAO CITY LIGHTS
Callao City Arts, the artistic programme of Cultura Inquieta and Callao City Lights, starts September with a monographic exhibition of the work of Anna Devís & Daniel Rueda, two photographers of Valencian origin who will delight us over the next few weeks with a sample of their work on the screens of Callao City Lights.
Anna Devís and Daniel Rueda met at the Universitat Politècnica de València while studying Architecture. Today, this creative duo draws on their architectural backgrounds to tell stories through fun and surprising images far removed from conventional architectural photography. Their particular style is characterised by a sense of visual humour, creativity, precision and a delicate aesthetic inspired by the city, geometry and minimalism.
The combination of their spatial sense and their artistic vision, based mainly on simple forms and bold patterns, achieves visual narratives of enormous appeal to the viewer, around the nature of human relationships or the fascination of the urban environment.
Impossible as it may seem, Anna and Daniel create these surreal scenes without using any photo editing software. Instead, they carefully set the scene using all sorts of everyday objects, unexpected locations and lots of natural light.
They have worked with brands such as Netflix, Disney, Facebook and Pantone, among others, and were included in the Forbes 30 Under 30 list for "their inventive use of natural light and everyday objects".
Other events in Callao City Lights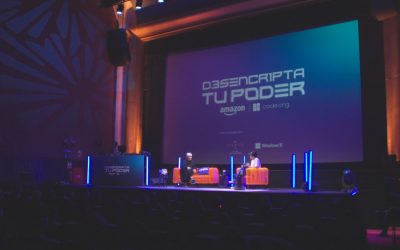 MAY 2023 EVENTS IN OUR SPACE   DECRYPT YOUR POWER', AMAZON AND CODE.ORG EDUCATIONAL EVENTCines Callao was the space chosen by Code.org and Amazon to celebrate 'Decrypt your power', an educational...
Other actions in Callao City Lights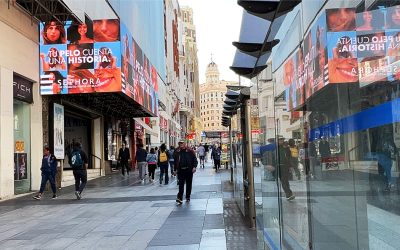 MAY 2023 Actions in our screens OLISTIC LAUNCHES CAMPAIGN IN GRAN VÍA CIRCUIT AND IS LOOKING FOR PROTAGONISTS FOR ITS NEXT DIGITAL ACTION  Olistic, the treatment to improve hair health, launches a...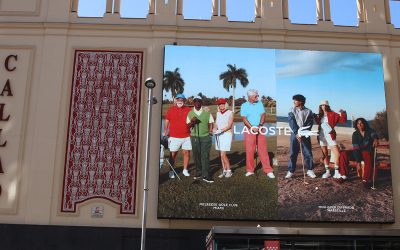 MAY 2023 Actions in our screens LACOSTE SHOWS 'IMPOSSIBLE ENCOUNTERS' AT CALLAO CITY LIGHTS  To celebrate its 90th anniversary, Lacoste has launched a new campaign 'Impossible encounters' at Callao...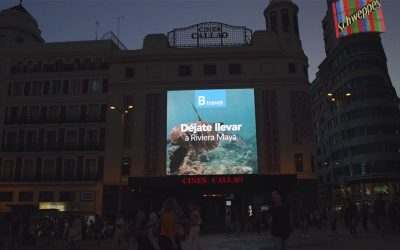 MAY 2023 Actions in our screens B TRAVEL BRAND BRINGS THE RIVIERA MAYA TO THE GRAN VIA IN MADRID  Riviera Maya comes to the centre of Madrid thanks to Circuito Gran Vía and B Travel Brand. A...