MAY 2021
Actions on our screens 
'ZOMBIE', DISNEY'S ACTION IN CALLAO CITY LIGHTS, GOLD AT THE PROMAX EUROPE AWARDS 2021
'Zombie', The Walt Disney Company's stunning 3D outdoor piece created specifically for broadcast on the outdoor screens of Callao City Lights, has been awarded gold in the Out-of-Home Ad section of the Promax Europe Awards 2021. A competition in which Europe's most impactful entertainment marketing and design work is judged for its contribution to creating value and building the most important brands in the world of entertainment.
The action, designed and developed by BCN Visuals, was broadcast last February, with the collaboration of Publicis Imagine, on the large-format digital screens located on the façades of the Callao Cinemas, on the occasion of the premiere of the new season of The Walking Dead, the popular cult series that millions of viewers follow around the world.
Thanks to creativity and 3D technology, a zombie appeared to emerge from the screens of Callao City Lights to try to catch people on the street, after tearing off the wooden planks that will cover the supports, located outside the popular Madrid cinemas.
Other events in Callao City Lights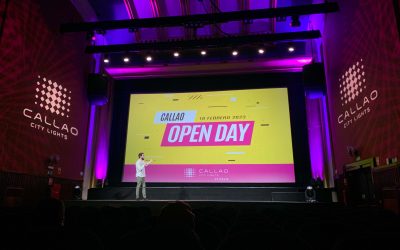 FEBRUARY 2023 EVENTS IN OUR SPACE   SUCCESSFUL OPEN DAY AT CALLAO CITY LIGHTSAround 40 people from the events sector attended the first Callao City Lights open day to get to know our space and the...
Other actions in Callao City Lights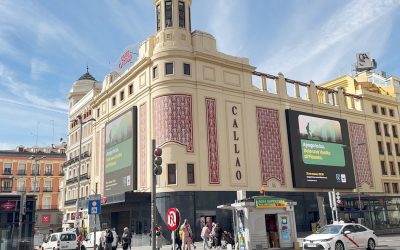 MARCH 2023Actions on our screensCALLAO CITY LIGHTS WITH EARTH HOUROnce again this year, Callao City Lights is joining Earth Hour, the largest global initiative in defence of the environment promoted...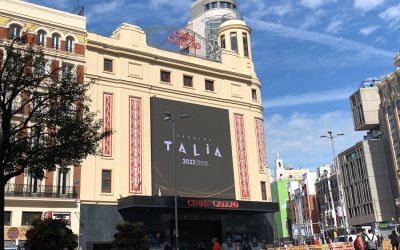 MARCH 2023 Actions on our screensCALLAO CITY LIGHTS COLLABORATES WITH THE TALÍA AWARDS  Callao City Lights is once again showing its support for the world of culture. We are collaborators of the...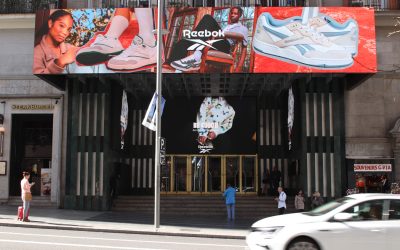 MARCH 2023 Actions on our screens  REEBOK PAYS TRIBUTE TO ITS MOST ICONIC TRAINERS AT CIRCUITO GRAN VÍA  'Act like you never left' is the claim chosen by Reebok  to advertise its most iconic...