MAY 2021
Actions on our screens 
TOURISM RETURNS TO THE SCREENS OF CALLAO CITY LIGHTS
On the eve of FITUR, several advertisers from the world of tourism have chosen the Callao City Lights screens to publicise their holiday offerings for the coming months. The end of the state of alarm, the good pace of vaccinations and the arrival of good weather have led to this return to activity. The outdoor screens of the Callao Cinemas are thus recovering a sector of advertisers that had reduced their presence in the media over the last year due to the pandemic.
Throughout April and May, the tourism organisations of Palencia, Burgos, the Balearic Islands, Almuñécar, the Costa del Sol, Cantabria, Torremolinos, Barcelona and El Ejido Town Council broadcast their campaigns on Callao City Lights. A varied offer that includes both sun and beach tourism and cultural heritage.
The next edition of the International Tourism Fair, FITUR 2021, will be held from 19 to 23 May at the IFEMA exhibition centre in Madrid. An essential event for the recovery of the tourism business, which seeks to promote the professional reunion of companies, countries and destinations and the much-needed boost to global tourism activity.
Other events in Callao City Lights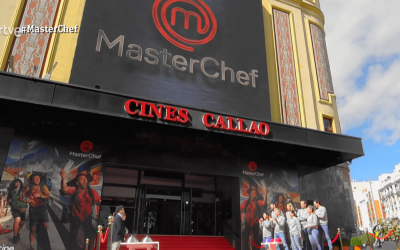 JUNE 2021 EVENTS IN OUR SPACE  'MASTERCHEF' AND SONY PICTURES HOLD A CINEMA COCKTAIL PARTY AT CALLAO CITY LIGHTS    'Masterchef', the successful culinary talent show produced by RTVE in...
Other actions in Callao City Lights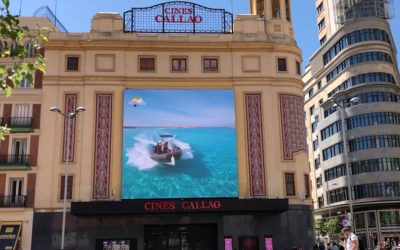 JUNE 2021 Actions on our screens   BALEARIC TOURISM'S MOBILE RETARGETING CAMPAIGN   New retargeting action on the screens of Callao City Lights. Between 19 and 25 May, AETIB - Agència d'Estratègia...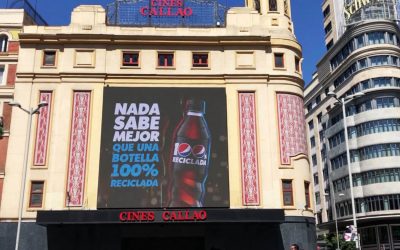 JUNE 2021 Actions on our Screens  PEPSI ANNOUNCES IN CALLAO THE REAL TIME PRODUCTION OF 100% RECYCLED BOTTLES  As part of its new campaign, Pepsi has carried out a specific action on the screens of...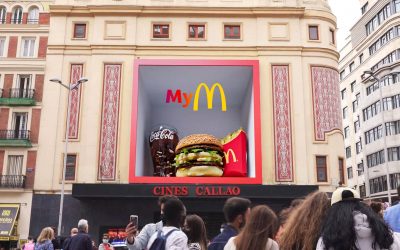 JUNE 2021 Actions on our Screens  MCDONALD'S TURNS ITS APP INTO A VALUABLE TREASURE THANKS TO THE 3D CALLAO CITY LIGHTS  A campaign created by BCN Visuals and broadcast by OMD on the large format...