OCTOBER 2021
Actions on our Screens
TOTAL ENERGIES EMPLOYS HUMOUR AND CONTEXTUALISED CREATIVITY IN ITS FIRST CALLAO CAMPAIGN
Total Energies has used contextualised creativity in its first special action designed for the Callao City Lights screens. By means of an on-screen clock that worked in real time, the energy company launched different messages throughout the day depending on the time of day and the electricity consumption tariff bracket.
In the most expensive periods of the day, a message appeared saying: 'This is the time when electricity is the most expensive. It's normal that you're here enjoying yourself and not at home putting washing machines on! But if you want to save at any time, switch to TotalEnergies'. And in the cheapest periods, the message on the screen was: 'You can start thinking about going home to put the washing machine on now that the electricity is cheaper. But if you want to save at any time, switch to TotalEnergies'. Two humorous and friendly creatives to promote the company's commercial proposal.
The action, devised by Publicis España and planned by Wavemaker, took place between 6 and 19 October.
Other events in Callao City Lights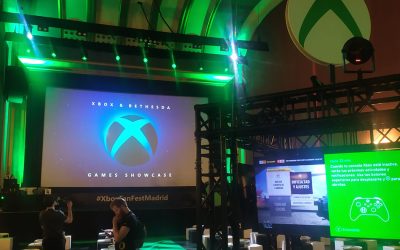 JUNE 2022EVENTS IN OUR SPACECALLAO HOSTS THE XBOX FAN FEST IN MADRID THE GREAT EUROPEAN FESTIVAL FOR VIDEOGAME FANS More than a hundred people gathered on 12 June at the Xbox Fan Fest in Madrid, the...
Other actions in Callao City Lights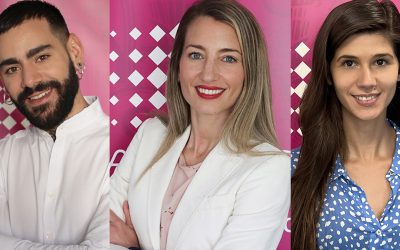 JUNIO 2022 CCL IN THE MEDIA CALLAO CITY LIGHTS STRENGTHENS ITS TEAM With the incorporation of Isabel Rodriguez, as event manager, Miguel Domingo, in marketing, and Laura Rodriguez, in the...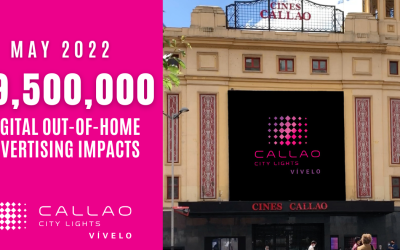 APRIL 2022 Actions on our screens MAY 2022: MORE THAN 19.5 MILLION IMPACTS, CALLAO CITY LIGHTS SCREENS CONTINUE TO BE THE STAR OF THE GRAN VÍA The screens of the Callao cinemas continue to be the...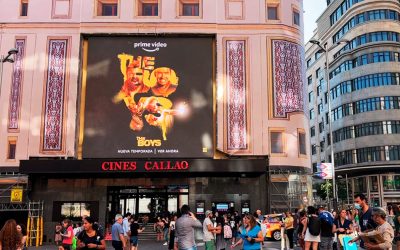 JUNE 2022 Actions on our Screens PRIME VIDEO ADVERTISING DOMINATION FOR THE NEW SEASON OF 'THE BOYS' Callao City Lights has participated with other screens in the advertising domination action that...