DECEMBER 2021
Actions on our Screens
THE MARKET GARDEN OF MURCIA COMES TO CALLAO
Murcia Tourism has launched a 3D action on the screens of Callao City Lights to promote tourism in the region. Under the slogan 'Esencia de huerta, alma de ciudad' (the essence of the market garden, the soul of the city), the campaign shows emblematic places of the city together with landscapes of the huerta of Murcia, one of the region's emblems.
The piece begins with the collapse of a layer of sandstone that apparently covers the Portada del Huerto de las Bombas, one of the symbols of Murcia's famous Paseo del Malecón. A sequence that gives way to the spectacular orchard of Murcia and ends with the image of the façade of the Moneo building, which represents the most modern part of the city, and whose reflection once again shows the monument with which the piece opened, as a sample of the present and the past of a city with roots that looks towards the future.

The action, designed by BCN Visuals, was managed in the media by Proximia Havas.
Other events in Callao City Lights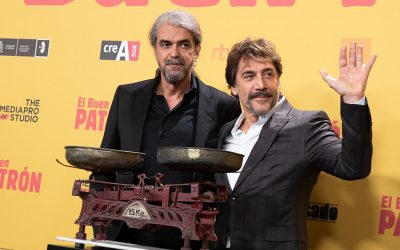 APRIL 2022 EVENTS IN OUR SPACE IPMARK MAGAZINE AND CALLAO CITY LIGHTS HOLD A COLLOQUIUM WITH EVENT AGENCIES AT THE CALLAO CINEMASWith the aim of assessing the current state of the events industry,...
Other actions in Callao City Lights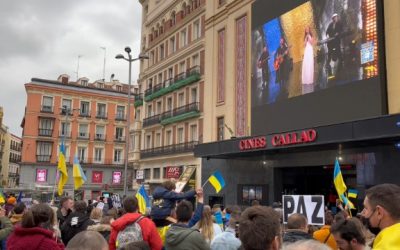 MAY 2022 Actions on our Screens The exoticism of Morocco comes to Callao square Thanks to a 3D campaign on the screens of Callao City Lights La Oficina Nacional de Turismo de Marruecos  has launched...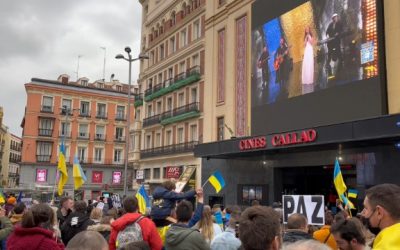 ABRIL 2022 Acciones en nuestras Pantallas Impactante campaña con motivo del Mutua Madrid Open 2022 Bajo el lema 'Ven a la fiesta del tenis', Mutua Madrid Open ha iniciado una llamativa campaña en...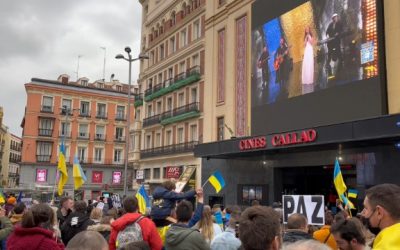 MARCH 2022 Actions on our Screens CALLAO CITY LIGHTS BROADCASTS LIVE THE CONCERT 'SAVE UKRAINE: #STOPWAR' Held in Warsaw, this charity event was broadcast in more than 20 countries and was attended...