SEPTEMBER 2021
Actions on our Screens
THE CALLAO SCREENS, IN THE FIRST PANCRACIO'S CAMPAIGN
The Spanish gourmet chocolate brand debuts with Agencia Kids with a 3D action on the screens of Callao City Lights.
The gourmet chocolate brand Pancracio, present in the market since 2003, launches its first advertising campaign created by the strategic-creative agency Kids. 
Under the slogan #artisanattitude, the campaign focuses on promoting the aesthetic side of the brand and its attention to detail, from the raw material to the packaging. As a launch action, Pancracio has resorted to the latest technology: a 3D action on the outdoor screens of the Cines Callao in Madrid. A work, developed by  BCN Visuals in collaboration with Agencia Kids, where the brand is presented to the public in the Plaza del Callao 'delivering' its most precious good: chocolate.
"Pancracio is more than a chocolate designed for those who know how to enjoy small pleasures. It is an artisan brand that takes care of the details to the maximum, combining an elegant design, unexpected fusions of flavours and exceptional quality," says Federico Martínez Weber, the brand's leader since 2018.
Thanks to the 3D effect, two hands bring us a mysterious white box screen-printed on its rim with the name Pancracio, wrapped with a bow that unravels to reveal its precious contents: a selection of its tablets. Innovation and tradition united in a successful artisan product that is sold in large supermarkets and gourmet spaces all over the world, as well as in its own online shop.
The action in Callao City Lights, which began on 17 September and can be seen until the end of the month, marks the start of a campaign made up of various graphic and audiovisual pieces that represent the different products and moments of consumption, and whose media plan ranges from online to outdoor advertising.
Other events in Callao City Lights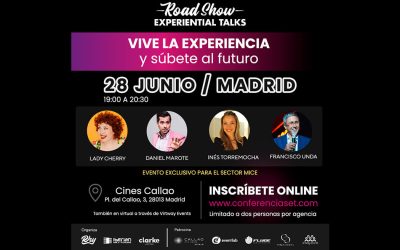 JUNE 2022EVENTS IN OUR SPACECALLAO CITY LIGHTS, ESCENARIO DE ET ROAD SHOW ESPAÑA Daniel Marote, Lady Cherry, Inés Torremocha and Francisco Unda will be the speakers at ET Road Show España 2022, an...
Other actions in Callao City Lights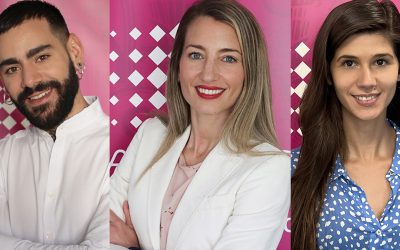 JUNIO 2022 CCL IN THE MEDIA CALLAO CITY LIGHTS STRENGTHENS ITS TEAM With the incorporation of Isabel Rodriguez, as event manager, Miguel Domingo, in marketing, and Laura Rodriguez, in the...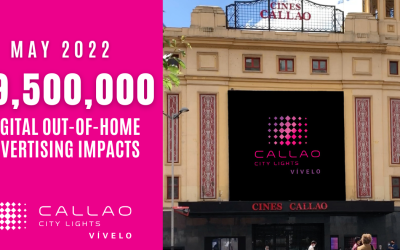 APRIL 2022 Actions on our screens MAY 2022: MORE THAN 19.5 MILLION IMPACTS, CALLAO CITY LIGHTS SCREENS CONTINUE TO BE THE STAR OF THE GRAN VÍA The screens of the Callao cinemas continue to be the...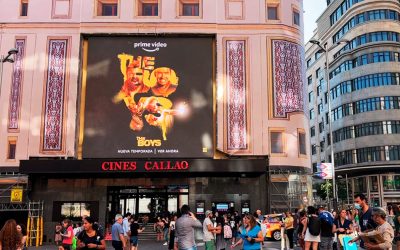 JUNE 2022 Actions on our Screens PRIME VIDEO ADVERTISING DOMINATION FOR THE NEW SEASON OF 'THE BOYS' Callao City Lights has participated with other screens in the advertising domination action that...