APRIL 2021
Actions on our screens 
SURPRISE ACTION BY SEAT IN CALLAO TO A PROFESSIONAL ESPORTS PLAYER
SURPRISE ACTION BY SEAT IN CALLAO TO A PROFESSIONAL ESPORTS PLAYER TO CONGRATULATE HIM ON HIS VICTORY IN LEAGUE OF LEGENDS.
'Elyoya', from the MAD Lions esports team sponsored by SEAT, was the star of the action that the carmaker carried out, together with the team, on the screens of Callao City Lights to congratulate him on his triumph in the top European competition of the League of Legends (LEC) video game, in which he was chosen as the best rookie of the 2021 Spring Split. The congratulations came as a surprise for the player, as 'Elyoya' was only aware that he was going to a publicity event about his experience in the LEC.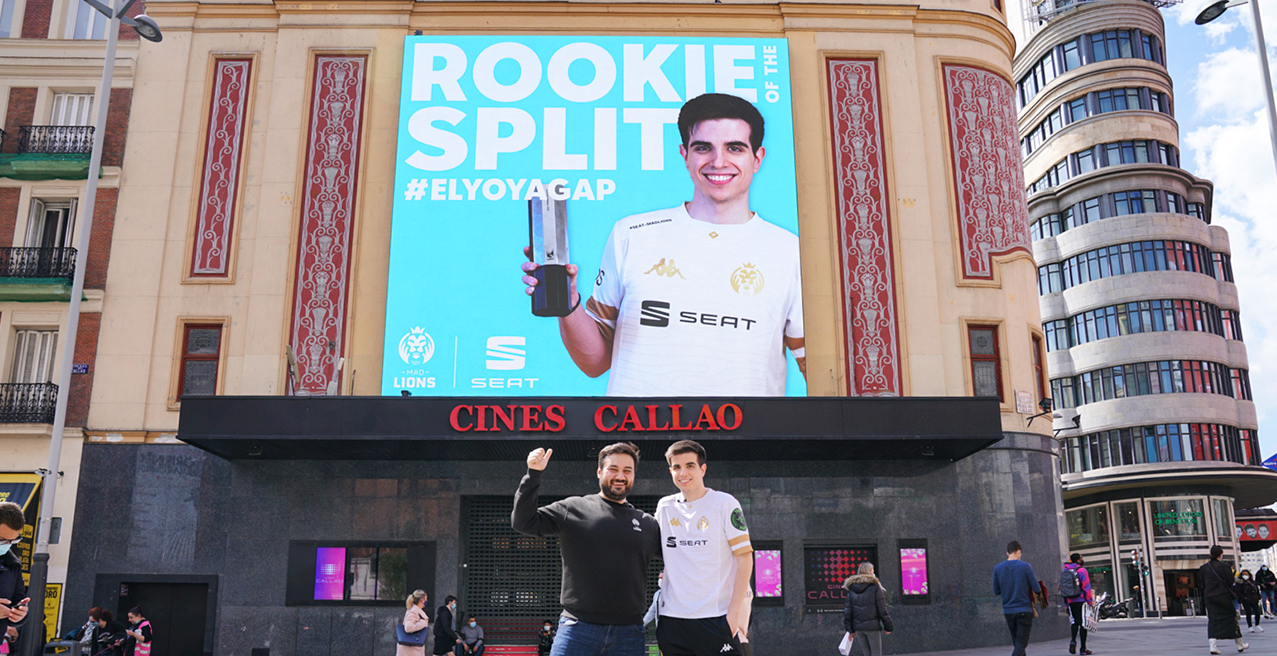 After the interview in a SEAT vehicle, conducted by Revenant (MAD Lions content creator and star of the SEATxMAD Lions spot), the player's reaction of surprise and joy when he saw the congratulations on the screens of Callao City Lights was the best culmination of a video that put the finishing touch to an unforgettable day of filming for him.
Javier "Elyoya" Prades managed to win in a vote in which the media, broadcasting teams and other professionals took part; the young Spaniard obtained a recognition in which only the work and results achieved in the regular phase of the competition are rewarded.
The action, coordinated by the Relevance Marketing agency and carried out for an hour on 16 April on the outdoor screens of the Callao Cinemas, had a huge impact on social networks. Between MAD Lions' and SEAT's publications, 850,000 impressions and 73,000 interactions were achieved on these channels.
Other events in Callao City Lights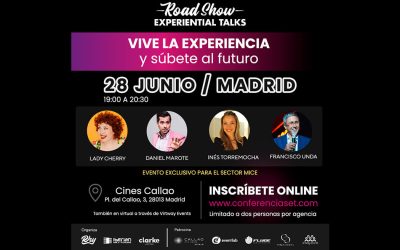 JUNE 2022EVENTS IN OUR SPACECALLAO CITY LIGHTS, ESCENARIO DE ET ROAD SHOW ESPAÑA Daniel Marote, Lady Cherry, Inés Torremocha and Francisco Unda will be the speakers at ET Road Show España 2022, an...
Other actions in Callao City Lights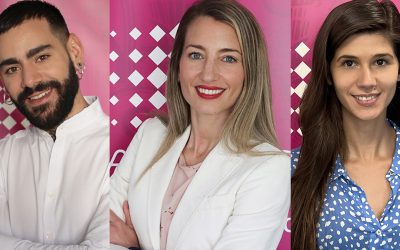 JUNIO 2022 CCL IN THE MEDIA CALLAO CITY LIGHTS STRENGTHENS ITS TEAM With the incorporation of Isabel Rodriguez, as event manager, Miguel Domingo, in marketing, and Laura Rodriguez, in the...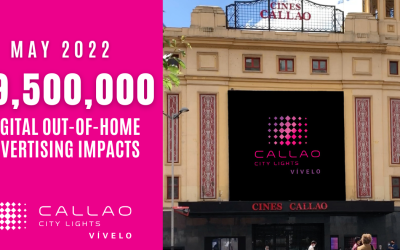 APRIL 2022 Actions on our screens MAY 2022: MORE THAN 19.5 MILLION IMPACTS, CALLAO CITY LIGHTS SCREENS CONTINUE TO BE THE STAR OF THE GRAN VÍA The screens of the Callao cinemas continue to be the...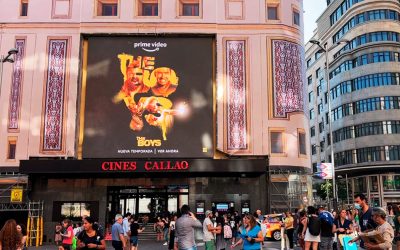 JUNE 2022 Actions on our Screens PRIME VIDEO ADVERTISING DOMINATION FOR THE NEW SEASON OF 'THE BOYS' Callao City Lights has participated with other screens in the advertising domination action that...