MARCH 2018
Actions on our screens
SEVERAL "TRACEURS" GO TROUGH CALLAO'S SCREENS TO ANNOUNCE THE SAMSUNG GALAXY S9 LAUNCH
Because of the new Galaxy S9 and S9+ devices' launch, Samsung Spain, through its agency Cheil Spain, did an ad hoc video production to create a synchronised action. To do so, they used the 9 digital screens located in Callao Square, including the 2 owned by Callao City Lights.
The video showcases several individuals ("traceurs") jumping from one screen to the next, doing parkour. With this discipline, adepts leap from one place to the next, using the elements they find along the way as a springboard, as if true urban athletes. These spectacular images were sometimes slowed down to show the benefits of the super slow-motion mode on the new Samsung devices. Once again, a surprising action that masterfully combined creativity and technology.
Other premieres at Callao City Lights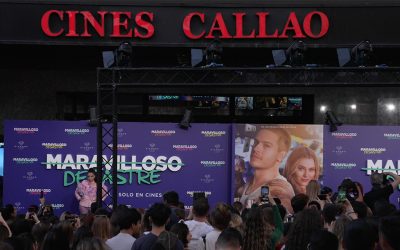 NOVEMBER 2023 EVENTS IN OUR SPACE  FUN PREMIERE OF 'CHRISTMAS IN THEIR HANDS'  Cines Callao opened its doors to welcome the stars of 'La Navidad en sus manos', the new Christmas comedy that will...