MARCH 2021
CSR ACTIONS ON OUR SCREENS
QSDGLOBAL FOUNDATION GIVES VISIBILITY TO MISSING PERSONS, AT CALLAO CITY LIGHTS
On the occasion of the 'Day of the Missing', the QSDglobal Foundation, promoted by journalist Paco Lobatón, carried out an emotional action on 9 March on the outdoor screens of the Callao Cinemas. For several seconds and throughout the day, images of relatives of missing persons were shown next to a photograph of their missing loved ones. With this initiative, QSDglobal sought to give visibility to the drama experienced by thousands of families in Spain and which was echoed by several media outlets.
According to the Ministry of the Interior, in 2019 there were more than 20,000 reports of missing persons, of which, at the time of publication of the data, more than 5,000 remained active.
Other events in Callao City Lights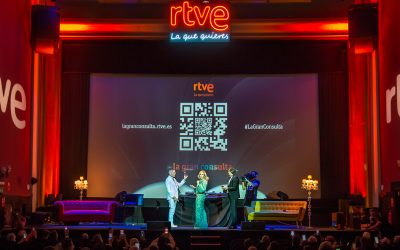 SEPTEMBER 2021 EVENTS IN OUR SPACE  RTVE PRESENTS ITS NEW SEASON IN CALLAO    No faltó nadie a la cita. Bajo el slogan 'RTVE, la que quieres', el pasado 9 de septiembre presentadores, actrices,...
Other actions in Callao City Lights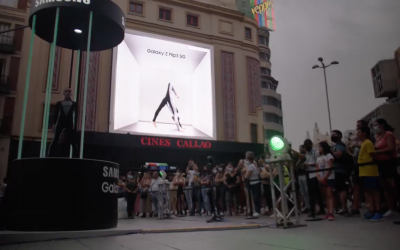 SEPTEMBER 2021 Actions on our screens   SAMSUNG #DESPLIEGATUMUNDO IN CALLAO SQUARE  Brief summary of the contortionism show #DespliegaTuMundo that we experienced last 06/09 in Plaza de Callao,...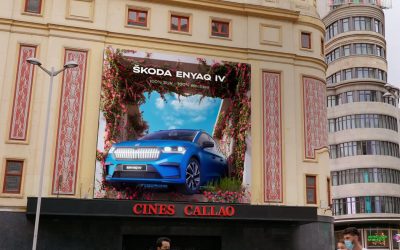 SEPTEMBER 2021 Actions on our Screens  CALLAO CITY LIGHTS BLOOMS WITH THE PASSAGE OF THE NEW ŠKODA ENYAQ iV  The walls of the Cines Callao crack to make way for the new ŠKODA ENYAQ iV, the first...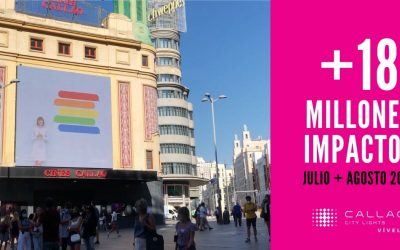 SEPTEMBER 2021 Actions on our screens   CALLAO CITY LIGHTS IMPACTS GROW BY 128%     The impact of our screens continues to rise. During the months of July and August, nearly 18.5 million impressions...