OCTOBER 2021
Actions on our Screens
PORSCHE TURNS CALLAO INTO A GLOBAL ART GALLERY
Porsche has chosen the most emblematic digital screens in the world to exhibit the work of emerging digital artists from different countries. In Spain, the screens of Callao City Lights have been chosen to form part of this original action entitled Global Gallery, in which the automobile firm has counted on the collaboration of König for the curation of the artists.
On 9 October, the outdoor screens of the Cines Callao were turned into a veritable open-air art gallery for an hour. Between 19h and 20h, the public at Callao and Gran Vía were able to enjoy a selection of the work of eleven digital artists: Andy Picci, Auriea Harvey, Banz+ Bowinkel, Ben Elliot, John Yuyi, Jon Burgerman, Jonas Lund, Kennedy+Swan, Manuel Rossner and Niccole Ruggieroi. In addition, there was the option to find out more about the artists and to purchase NFTs of some of their works through the QR code that appeared on the screens at the end of each work's exhibition and which led to the website www.misa.art.
The campaign, managed externally by Evolve, will also be disseminated in other cities around the world such as Seoul, New York, Tokyo and Berlin.
Other events in Callao City Lights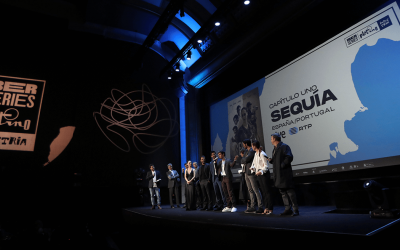 SEPTEMBER 2021 EVENTS IN OUR SPACE  CALLAO CINEMAS, STAGE OF THE I EDITION OF IBERSERIES PLATINO INDUSTRIA    The Callao Cinemas  were one of the venues chosen to celebrate the first edition of the...
Other actions in Callao City Lights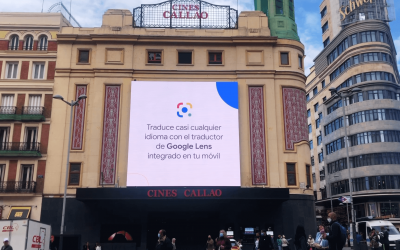 OCTOBER 2021 Actions on our Screens  GOOGLE LENS INVITES THE PUBLIC TO TRANSLATE THE TEXTS THAT APPEAR ON THE SCREENS OF CALLAO CITY LIGHTS.  To demonstrate the possibilities of the Google Lens...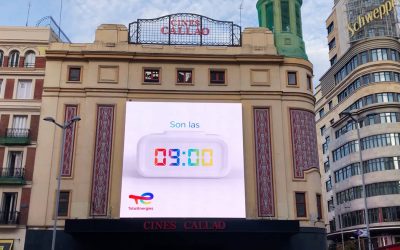 OCTOBER 2021 Actions on our Screens  TOTAL ENERGIES EMPLOYS HUMOUR AND CONTEXTUALISED CREATIVITY IN ITS FIRST CALLAO CAMPAIGN  Total Energies has used contextualised creativity in its first special...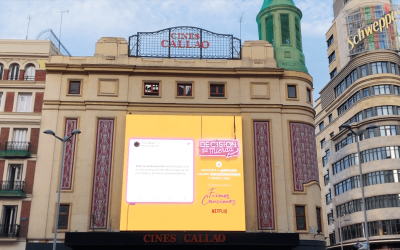 OCTOBER 2021 Actions on our screens   NETFLIX TURNS TO ONAIR TECHNOLOGY FOR THE PREMIERE OF 'FUIMOS CANCIONES'.     Like Maca in 'Fuimos canciones'', the new film by Juana Macías that can be seen on...