OCTOBER 2021
Actions on our Screens
PORSCHE TURNS CALLAO INTO A GLOBAL ART GALLERY
Porsche has chosen the most emblematic digital screens in the world to exhibit the work of emerging digital artists from different countries. In Spain, the screens of Callao City Lights have been chosen to form part of this original action entitled Global Gallery, in which the automobile firm has counted on the collaboration of König for the curation of the artists.
On 9 October, the outdoor screens of the Cines Callao were turned into a veritable open-air art gallery for an hour. Between 19h and 20h, the public at Callao and Gran Vía were able to enjoy a selection of the work of eleven digital artists: Andy Picci, Auriea Harvey, Banz+ Bowinkel, Ben Elliot, John Yuyi, Jon Burgerman, Jonas Lund, Kennedy+Swan, Manuel Rossner and Niccole Ruggieroi. In addition, there was the option to find out more about the artists and to purchase NFTs of some of their works through the QR code that appeared on the screens at the end of each work's exhibition and which led to the website www.misa.art.
The campaign, managed externally by Evolve, will also be disseminated in other cities around the world such as Seoul, New York, Tokyo and Berlin.
Other events in Callao City Lights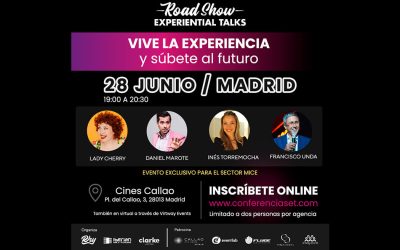 JUNE 2022EVENTS IN OUR SPACECALLAO CITY LIGHTS, ESCENARIO DE ET ROAD SHOW ESPAÑA Daniel Marote, Lady Cherry, Inés Torremocha and Francisco Unda will be the speakers at ET Road Show España 2022, an...
Other actions in Callao City Lights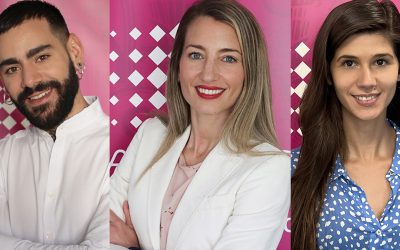 JUNIO 2022 CCL IN THE MEDIA CALLAO CITY LIGHTS STRENGTHENS ITS TEAM With the incorporation of Isabel Rodriguez, as event manager, Miguel Domingo, in marketing, and Laura Rodriguez, in the...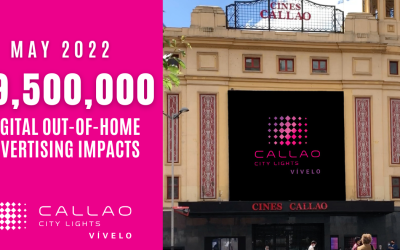 APRIL 2022 Actions on our screens MAY 2022: MORE THAN 19.5 MILLION IMPACTS, CALLAO CITY LIGHTS SCREENS CONTINUE TO BE THE STAR OF THE GRAN VÍA The screens of the Callao cinemas continue to be the...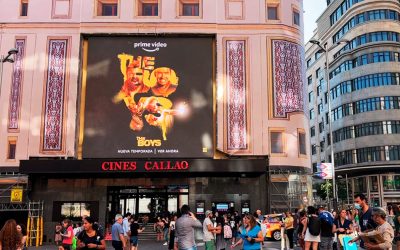 JUNE 2022 Actions on our Screens PRIME VIDEO ADVERTISING DOMINATION FOR THE NEW SEASON OF 'THE BOYS' Callao City Lights has participated with other screens in the advertising domination action that...