DECEMBER 2021
Actions on our screens 
MORE THAN 4.5 MILLION IMPACTS ON CALLAO CITY LIGHTS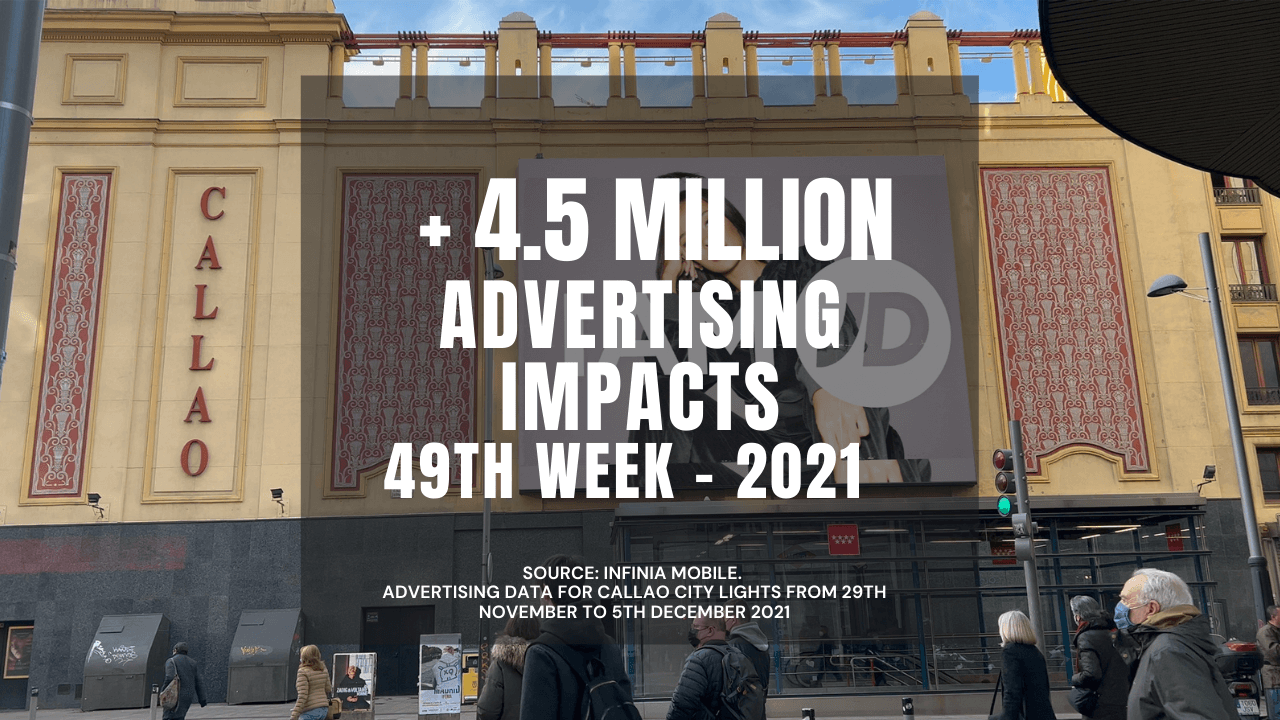 Callao City Lights continues to increase its audience and number of impacts. Between 29 November and 5 December, our screens increased their impact by 82% compared to the previous week, to over 4.5 million. Likewise, the audience almost doubled, reaching 2.1 million unique users, an increase of 75%.
The audience was made up of men (51.65%) and women (48.35%), mostly between 26 and 40 years old (30%), with an average economic level (53%) and living in the province of Madrid. This audience is interested in entertainment, technology and home and especially uses applications such as Spotify and Mercadona.
Compared to the same week in 2019, the last year before the pandemic, the figures are also very striking. The audience grew by 76.1%, nearly one million more users, and the number of impacts, by 28.3%, one million more, as well.
This is the result of the data collected by Infinia Mobile in the area of influence of the Callao City Lights screens.
Other events in Callao City Lights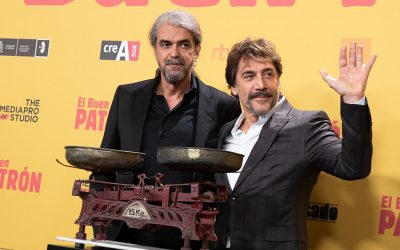 DECEMBER 2021 EVENTS IN OUR SPACE  HBO CELEBRATES THE PREMIERE OF 'SIN NOVEDAD' ('NO ACTIVITY') IN CALLAO    New successful premiere of HBO Max at Cines Callao.. Many well-known celebrities and the...
Other actions in Callao City Lights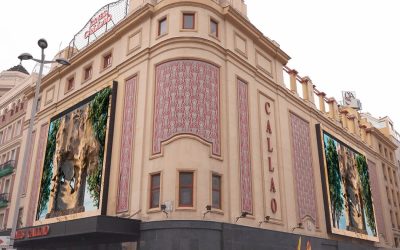 DECEMBER 2021 Actions on our Screens  THE MARKET GARDEN OF MURCIA COMES TO CALLAO  Murcia Tourism has launched a 3D action on the screens of Callao City Lights to promote tourism in the region....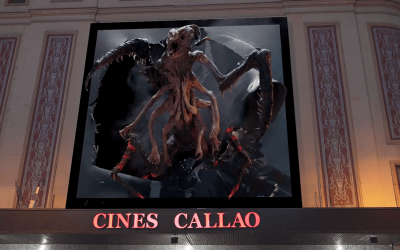 DECEMBER 2021 Actions on our Screens  THE NEW SEASON OF THE WITCHER HITS THE SCREENS OF CALLAO CITY LIGHTS  🐺 The Witcher, starring Henry Cavill bursts in 3D on the screens of Callao.Discover the...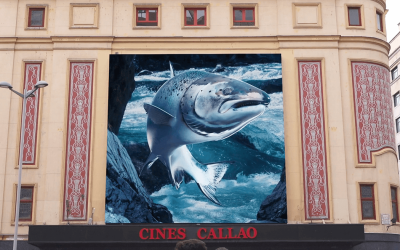 DECEMBER 2021 Actions on our Screens  AHUMADOS DOMINGUEZ FROM THE RIVER TO THE CALLAO SQUARE  A huge salmon surprises us with its spectacular leap from a river, giving the impression that it jumps...