JUNE 2021
Actions on our Screens
MCDONALD'S TURNS ITS APP INTO A VALUABLE TREASURE THANKS TO THE 3D CALLAO CITY LIGHTS
A campaign created by BCN Visuals and broadcast by OMD on the large format screens located on the façades of the Callao Cinemas in Madrid.
A mysterious safe opens to reveal its valuable contents. A pile of coins seem to jump out of the screen, only to be picked up and reveal a smartphone with the image of a bidi code. 
So begins the spectacular action that McDonald's has just launched on the giant screens of Callao City Lights, located outside the Callao Cinemas in Madrid, to publicise the relaunch of its MyMcDonald's app and show some of the new prizes that users can win by accumulating points with every purchase.
The campaign ends with the image of one of the brand's menus jumping from the smartphone to the inside of the screen with an aspect of corporeality that makes it look like it is really inside the stand, a 3D optical effect that is magnified thanks to the large-format digital screens of Callao City Lights.
Under the claim 'Being MyMcDonald's has a prize', the action began on 1 June and will run for two weeks. The design and development of the 3D creativity is the work of BCN Visuals, the media management is the responsibility of OMD and the creativity of TBWA .
One of the main innovations of the new McDonald's app is a complete loyalty programme with which the brand aims to reward the trust of its customers, a programme based on a system of points that can be accumulated in each order and redeemed for offers on iconic products, brand merchandising and other benefits designed exclusively for App users. The new App also incorporates a game called Burger Crush in which users must swap classic McDonald's products by creating a combination of three or more of the same to score points.
Among the many benefits for users is access to Audible, Amazon's audiobook and podcast service, which will be available free of charge for a limited time to APP users.
In the words of Natalia Echeverría, Chief Marketing & Digital Officer for McDonald's Spain, "Innovation is part of McDonald's DNA, and how could it be otherwise, we wanted to present our new App innovating not only in the design, usability and navigation of the new App, but also in how we tell it. With this action, we continue our commitment to improve the customer experience by generating good moments of fun in each of the consumer's interactions with the brand".
According to Sagrario Carrasco, Brand Lead at OMD, we must focus on innovation and technological and digital evolution to become more relevant in our communications and thus generate a greater connection with the consumer. Undoubtedly with this action we have managed to convey the message in a disruptive way.
"We were proud to create the first 3D advert for McDonald's worldwide, which is sure to surprise as much as their new app," says Eric Sas, Creative Director of BCN Visuals.
"Once again it is clear how important the size of the stand and its location are for the impact of 3D creativity to be even greater and on a larger audience", says Gorka Pagazaurtundua, commercial director of Callao City Lights.
Other events in Callao City Lights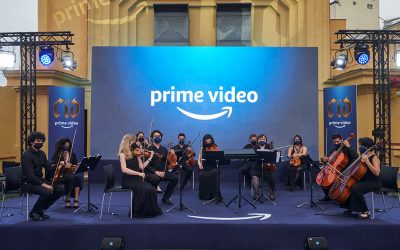 JULY 2021 EVENTS IN OUR SPACE  CALLAO CINEMAS OPEN THEIR ROOFTOP AS AN EVENT VENUE    La llegada del buen tiempo es el mejor momento para asistir a eventos al aire libre. Callao City Lights abre su...
Other actions in Callao City Lights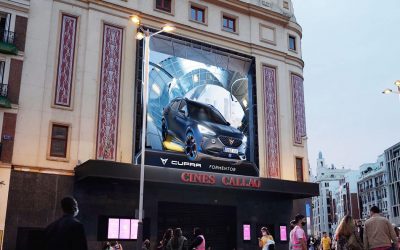 JUNE 2021 Actions on our Screens  CUPRA FORMENTOR LAUNCHES 3D CAMPAIGN IN CALLAO CITY LIGHTS  A vehicle appears to appear on the outdoor screens of the Callao Cinemas after driving inside a silver...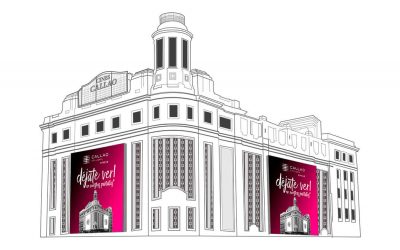 JULY 2021 Actions on our screens   CALLAO CITY LIGHTS: MORE THAN 27 MILLION IMPACTS IN THE SECOND QUARTER OF 2021   The Callao City Lights screens achieved, during the first quarter of 2021, more...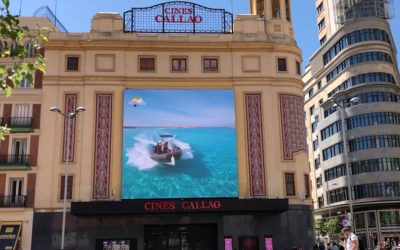 JUNE 2021 Actions on our screens   BALEARIC TOURISM'S MOBILE RETARGETING CAMPAIGN   New retargeting action on the screens of Callao City Lights. Between 19 and 25 May, AETIB - Agència d'Estratègia...