MARCH 2022
Actions on our Screens
MARTINI WITHOUT ALCOHOL TURNS THE SCREENS OF CALLAO CITY LIGHTS INTO A COLOURFUL KALEIDOSCOPE
A 3D campaign that also includes a retargeting action in display and social networks.
Callao City Lights is once again the showcase for a spectacular action. This time Martini has been the protagonist of a campaign that includes 3D and mobile retargeting.
An explosion of colour and vegetation fills the Plaza del Callao. The screens of Callao City Lights are filled with fruit and vegetable motifs to advertise
Martini
Vibrante and Martini Floreale, the range of non-alcoholic aperitifs that the Italian brand has launched on the market. A new option that Martini, part of
Bacardí
, has decided to promote with an eye-catching 3D action full of colour and movement reminiscent of the images of a kaleidoscope.
Under the slogan 'For moments full of flavour', Martini breaks into the world of non-alcoholic drinks with two options that the brand recommends drinking on the rocks or combined with tonic. The piece ends with the image of several camomile flowers and orange and lemon slices surrounding two bottles of both varieties, with a 3D effect that makes them appear to protrude from the screens.
The campaign will also be reinforced with a retargeting action on display and, as a great novelty, also on social networks (Facebook and Instagram). The audience impacted by the outdoor campaign, and who have wifi or bluetooth activated on their smartphone, will be impacted again later on their mobile terminal while browsing apps, sites or the aforementioned social networks.
The campaign was developed in 3D by BCN Visuals. Media management was handled by OMD.
Martini Sin Alcohol Vibrante, reddish in colour, is a fruity aperitif with notes of Italian bergamot; and Martini Sin Alcohol Floreale, with floral aromas, has Roman camomile as its main ingredient.
Other events in Callao City Lights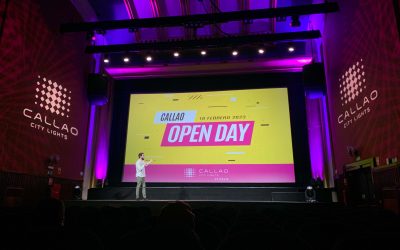 FEBRUARY 2023 EVENTS IN OUR SPACE   SUCCESSFUL OPEN DAY AT CALLAO CITY LIGHTSAround 40 people from the events sector attended the first Callao City Lights open day to get to know our space and the...
Other actions in Callao City Lights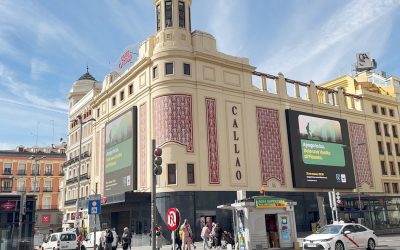 MARCH 2023Actions on our screensCALLAO CITY LIGHTS WITH EARTH HOUROnce again this year, Callao City Lights is joining Earth Hour, the largest global initiative in defence of the environment promoted...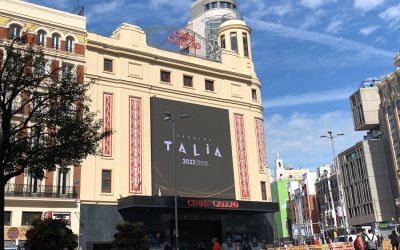 MARCH 2023 Actions on our screensCALLAO CITY LIGHTS COLLABORATES WITH THE TALÍA AWARDS  Callao City Lights is once again showing its support for the world of culture. We are collaborators of the...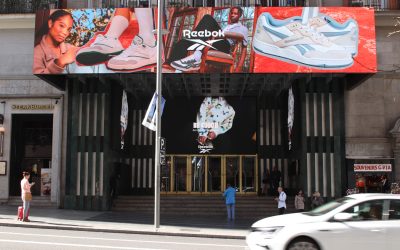 MARCH 2023 Actions on our screens  REEBOK PAYS TRIBUTE TO ITS MOST ICONIC TRAINERS AT CIRCUITO GRAN VÍA  'Act like you never left' is the claim chosen by Reebok  to advertise its most iconic...