DECEMBER 2021
Actions on our Screens
LEIVA 'BREAKS' INTO A THOUSAND PIECES TO PRESENT HIS NEW ALBUM
The image of Leiva jumps into a thousand pieces that come together again to form the cover of the Madrid artist's new album, which resembles a ceramic tile. This is the spectacular 3D action developed by BCN Visuals that Sony Music has launched on the screens of Callao City Lights to mark the launch of 'Cuando te muerdes el labio', the singer's new album.
A work of which 4000 copies have been made with a ceramic cover, a new hermetically sealed format designed for collectors to reflect the quality of its content and its timelessness. Fourteen songs performed together with as many other Hispanic-American female artists for whom Leiva has specifically written each of the songs.
To access the songs it will be necessary to break the porcelain cover. A process that has to do with the composition of the album itself which, according to Leiva, was conceived from "an emotional rupture, in a state of fragility…. We thought it was nice to be able to put the collector in that state. And, for that reason, to access the songs you have to break, the rupture had to be present".
Leiva has had the collaboration of the group of urban artists Boa Mistura for the design of this very special format of his new album. It will also be available on digital, conventional CD and vinyl.
 

 

Ver esta publicación en Instagram

 
Other events in Callao City Lights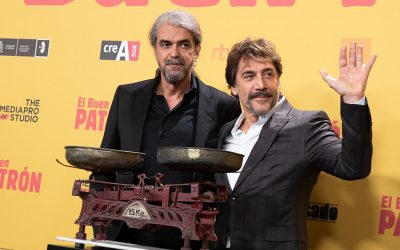 APRIL 2022 EVENTS IN OUR SPACE IPMARK MAGAZINE AND CALLAO CITY LIGHTS HOLD A COLLOQUIUM WITH EVENT AGENCIES AT THE CALLAO CINEMASWith the aim of assessing the current state of the events industry,...
Other actions in Callao City Lights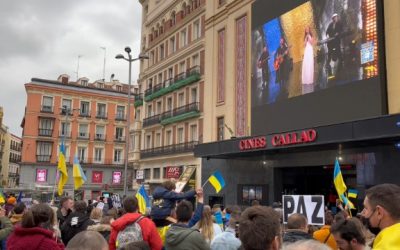 MAY 2022 Actions on our Screens The exoticism of Morocco comes to Callao square Thanks to a 3D campaign on the screens of Callao City Lights La Oficina Nacional de Turismo de Marruecos  has launched...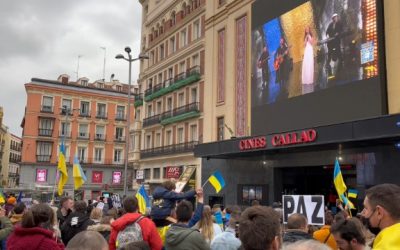 ABRIL 2022 Acciones en nuestras Pantallas Impactante campaña con motivo del Mutua Madrid Open 2022 Bajo el lema 'Ven a la fiesta del tenis', Mutua Madrid Open ha iniciado una llamativa campaña en...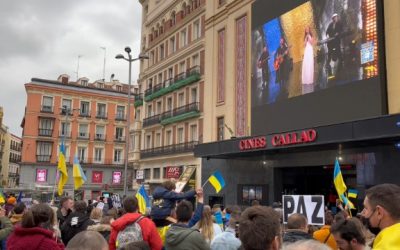 MARCH 2022 Actions on our Screens CALLAO CITY LIGHTS BROADCASTS LIVE THE CONCERT 'SAVE UKRAINE: #STOPWAR' Held in Warsaw, this charity event was broadcast in more than 20 countries and was attended...