JANUARY 2021
Actions on our Screens
LA VIE EST BELLE DE LANCÔME ARRIVES TO CALLAO
Lancôme has carried out a spectacular 3D action to promote its La vie est belle perfume.
A smiling Julia Roberts, the face of the fragrance, approaches the screen as she walks along one of the bridges of the Seine River. The popular actress holds in her hands a mysterious box which, when opened, unfurls a sweet scent in the shape of a star constellation. The piece ends with a close-up of the perfume bottle turning on itself and surrounded by stars, which, thanks to the 3D effect, acquires a surprising corporeal appearance.
The campaign is the work of Publicis and has been designed in 3D by BCN Visuals.
La vie est belle is one of Lancôme's most legendary perfumes. A hymn to optimism and the beauty of life, represented in the advert by the image of Julia Roberts.
This perfume was created by three of France's leading perfumers (Olivier Polge, Dominique Ropio and Anne Flipo), inspired by the tart Le Succès, from the legendary Lenotre patisserie. One of the best-known Parisian sweets, it has given the perfume some of its most unique essences.
Named "le sourire de cristal" (the crystal smile), the perfume bottle evokes the curved lines of a smile in the heart of a crystal square.
Other events in Callao City Lights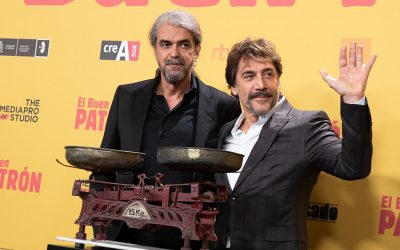 APRIL 2022 EVENTS IN OUR SPACE IPMARK MAGAZINE AND CALLAO CITY LIGHTS HOLD A COLLOQUIUM WITH EVENT AGENCIES AT THE CALLAO CINEMASWith the aim of assessing the current state of the events industry,...
Other actions in Callao City Lights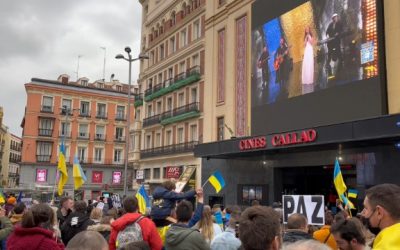 MAY 2022 Actions on our Screens The exoticism of Morocco comes to Callao square Thanks to a 3D campaign on the screens of Callao City Lights La Oficina Nacional de Turismo de Marruecos  has launched...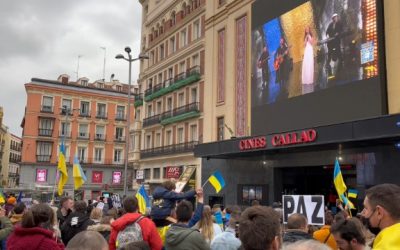 ABRIL 2022 Acciones en nuestras Pantallas Impactante campaña con motivo del Mutua Madrid Open 2022 Bajo el lema 'Ven a la fiesta del tenis', Mutua Madrid Open ha iniciado una llamativa campaña en...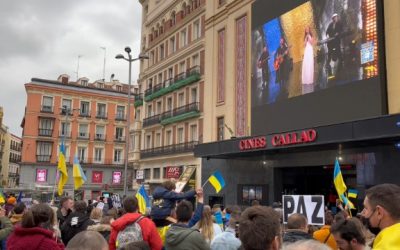 MARCH 2022 Actions on our Screens CALLAO CITY LIGHTS BROADCASTS LIVE THE CONCERT 'SAVE UKRAINE: #STOPWAR' Held in Warsaw, this charity event was broadcast in more than 20 countries and was attended...