MAY 2021
Other actions on our screens
LA FEDE- AEPE'S CAMPAIGN TO RELAUNCH THE OUTDOOR SECTOR
The outdoor advertising billboards of La FEDE Aepe, including Callao City Lights, have launched an advertising campaign to revive the outdoor media, coinciding with the end of the state of alarm and the relaxation of restrictions on mobility.
Under the slogan 'Saca tu publicidad a la calle', the action contains several optimistic messages encouraging a return to activity in the medium: "En tu calle o en la mía", "Enlloc com al carrer", "Tienes más ganas de viajar que Willy Fog" or "No puedes ir de e-shopping con tus amigas". A specific message has also been prepared for the El Sol Festival.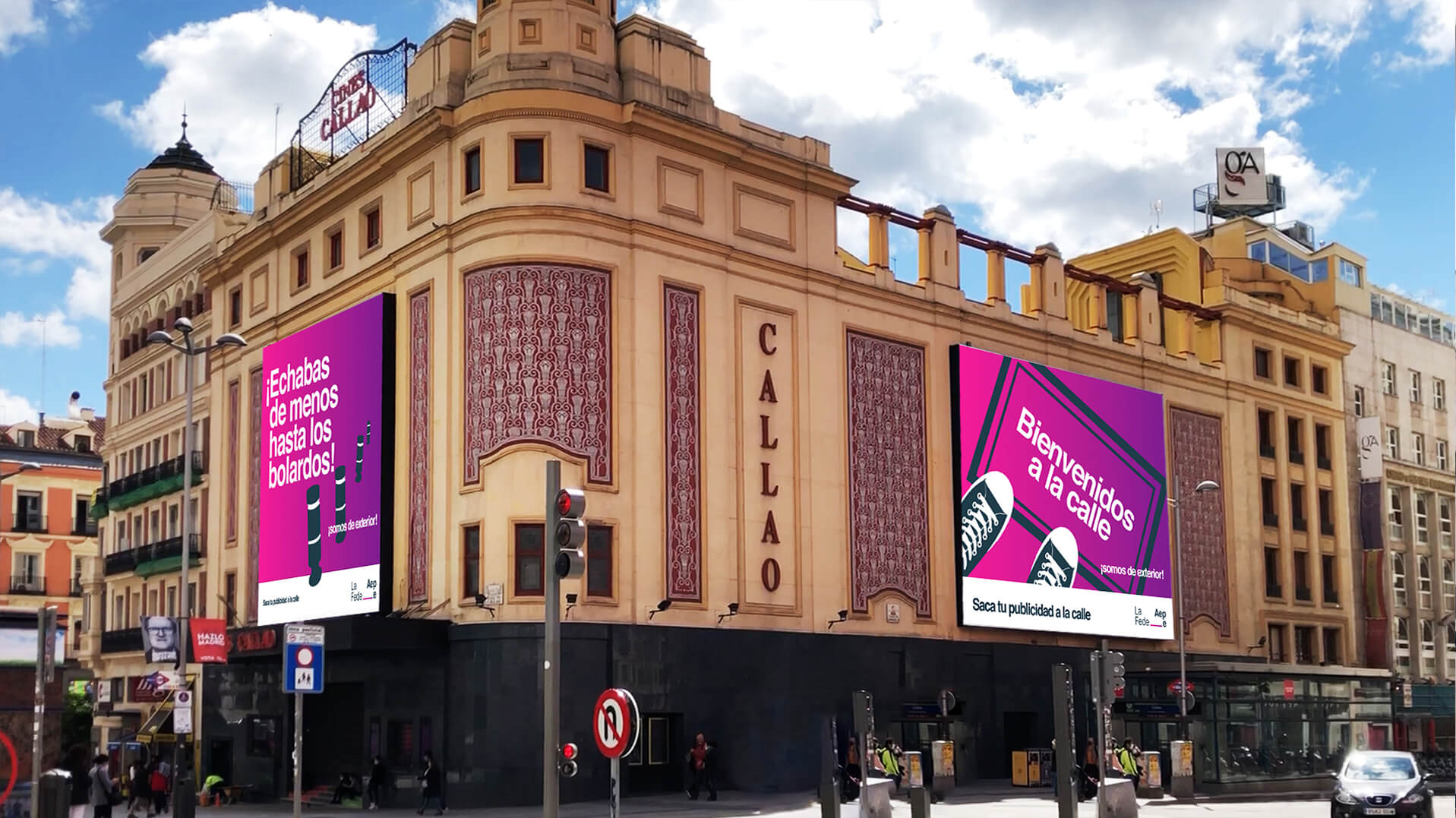 The campaign, which will run for around two weeks, will be broadcast in digital and conventional formats with the slogan "We are outdoors! Signed by the agency Grow, it can be seen in different dissemination environments (roads, street furniture, transport, buses, shopping centres…) throughout the country (including the outdoor screens of Callao City Lights) and will include messages in several languages, such as Spanish, Basque and Catalan.
Other premieres at Callao City Lights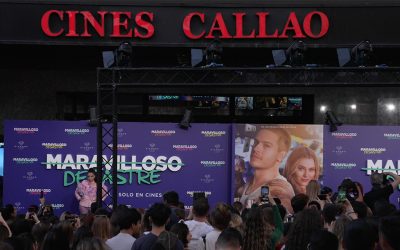 NOVEMBER 2023 EVENTS IN OUR SPACE  FUN PREMIERE OF 'CHRISTMAS IN THEIR HANDS'  Cines Callao opened its doors to welcome the stars of 'La Navidad en sus manos', the new Christmas comedy that will...