ABRIL 2022
Acciones en nuestras Pantallas
Impactante campaña con motivo del Mutua Madrid Open 2022
Bajo el lema 'Ven a la fiesta del tenis', Mutua Madrid Open ha iniciado una llamativa campaña en las pantallas de Callao City Lights. Una pelota de tenis se acerca lentamente hasta la pantalla que parece romperse en mil pedazos tras el impacto.
Una original acción para llamar la atención del público de la zona y provocar su curiosidad para que lea el código QR con el que finaliza la pieza. Y que conduce a la web donde se pueden comprar entradas para el torneo.
La campaña comenzó el pasado 18 de abril y se prolongará hasta el 1 de mayo. 
El Mutua Madrid Open 2022 de la ATP se disputará entre el 26 de abril y el 8 de mayo en la Caja Mágica (Madrid). El evento, que este año celebra su 20 edición, reunirá a los mejores tenistas del mundo, como Rafa Nadal, Carlos Alcaraz, Paula Badosa, Garbiñe Muguruza y entre otros.
Other events in Callao City Lights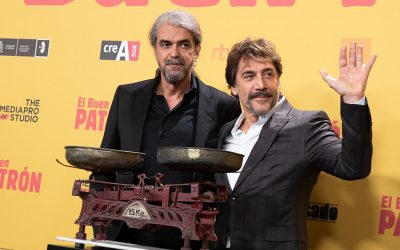 APRIL 2022 EVENTS IN OUR SPACE IPMARK MAGAZINE AND CALLAO CITY LIGHTS HOLD A COLLOQUIUM WITH EVENT AGENCIES AT THE CALLAO CINEMASWith the aim of assessing the current state of the events industry,...
Other actions in Callao City Lights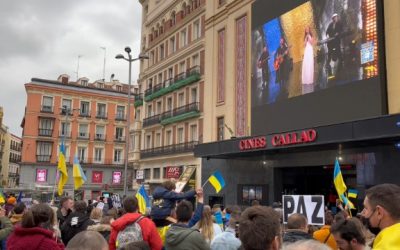 MAY 2022 Actions on our Screens The exoticism of Morocco comes to Callao square Thanks to a 3D campaign on the screens of Callao City Lights La Oficina Nacional de Turismo de Marruecos  has launched...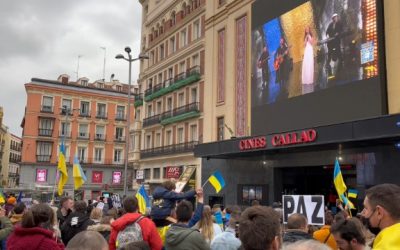 MARCH 2022 Actions on our Screens CALLAO CITY LIGHTS BROADCASTS LIVE THE CONCERT 'SAVE UKRAINE: #STOPWAR' Held in Warsaw, this charity event was broadcast in more than 20 countries and was attended...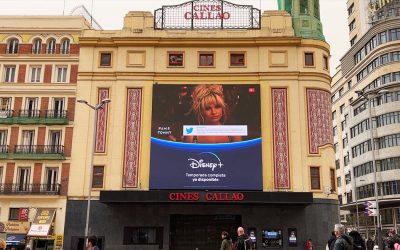 MARCH 2022 Actions on our screens DISNEY + LAUNCHES CAMPAIGN COMBINED WITH TWITTER TO PROMOTE 'PAM & TOMMY'. On the occasion of the premiere of the season finale of the miniseries 'Pam &...