ABRIL 2022
Acciones en nuestras Pantallas
Impactante campaña con motivo del Mutua Madrid Open 2022
Bajo el lema 'Ven a la fiesta del tenis', Mutua Madrid Open ha iniciado una llamativa campaña en las pantallas de Callao City Lights. Una pelota de tenis se acerca lentamente hasta la pantalla que parece romperse en mil pedazos tras el impacto.
Una original acción para llamar la atención del público de la zona y provocar su curiosidad para que lea el código QR con el que finaliza la pieza. Y que conduce a la web donde se pueden comprar entradas para el torneo.
La campaña comenzó el pasado 18 de abril y se prolongará hasta el 1 de mayo. 
El Mutua Madrid Open 2022 de la ATP se disputará entre el 26 de abril y el 8 de mayo en la Caja Mágica (Madrid). El evento, que este año celebra su 20 edición, reunirá a los mejores tenistas del mundo, como Rafa Nadal, Carlos Alcaraz, Paula Badosa, Garbiñe Muguruza y entre otros.
Other events in Callao City Lights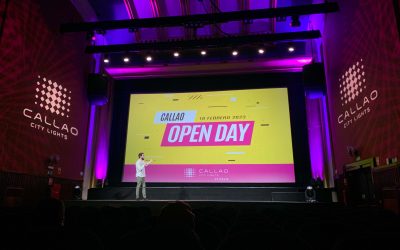 FEBRUARY 2023 EVENTS IN OUR SPACE   SUCCESSFUL OPEN DAY AT CALLAO CITY LIGHTSAround 40 people from the events sector attended the first Callao City Lights open day to get to know our space and the...
Other actions in Callao City Lights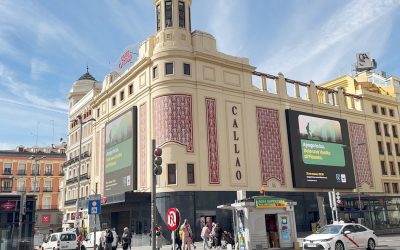 MARCH 2023Actions on our screensCALLAO CITY LIGHTS WITH EARTH HOUROnce again this year, Callao City Lights is joining Earth Hour, the largest global initiative in defence of the environment promoted...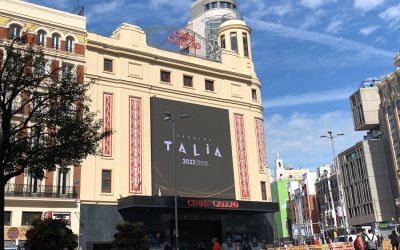 MARCH 2023 Actions on our screensCALLAO CITY LIGHTS COLLABORATES WITH THE TALÍA AWARDS  Callao City Lights is once again showing its support for the world of culture. We are collaborators of the...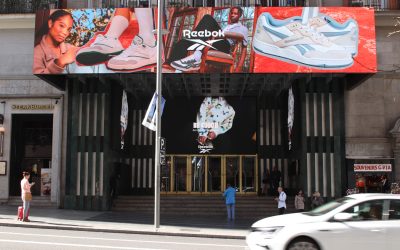 MARCH 2023 Actions on our screens  REEBOK PAYS TRIBUTE TO ITS MOST ICONIC TRAINERS AT CIRCUITO GRAN VÍA  'Act like you never left' is the claim chosen by Reebok  to advertise its most iconic...