APRIL 2021
Actions on our screens 
IFEMA PRESENTS ITS REBRANDING IN CALLAO
Under the slogan Feel the Inspiration, the Madrid Trade Fair Institution (IFEMA) has presented its new strategy and brand image with a multimedia campaign by Publicis, which has been shown on the screens of Callao City Lights.
IFEMA's new corporate image, developed by Brandfor, incorporates the word Madrid and replaces the institution's previous logo used for the last 30 years.
Thus, the so-called tricolour "lentil" (yellow, blue and red) that presided over all the institution's communications and signage is now replaced by a dynamic, modern and agile 'I' in coral on a dark blue background. IFEMA thus seeks to become an ambassador for Madrid abroad and to highlight the transformation process it is undergoing, promoting the keys to what will be the institution's business model, a "more digital, inspiring, flexible and intelligent" product.
Other events in Callao City Lights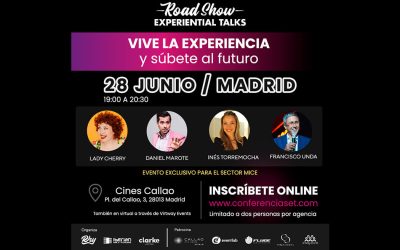 JUNE 2022EVENTS IN OUR SPACECALLAO CITY LIGHTS, ESCENARIO DE ET ROAD SHOW ESPAÑA Daniel Marote, Lady Cherry, Inés Torremocha and Francisco Unda will be the speakers at ET Road Show España 2022, an...
Other actions in Callao City Lights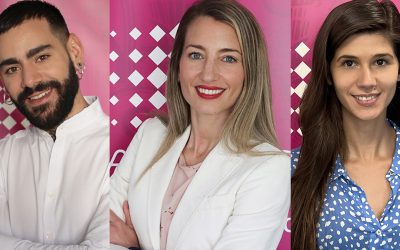 JUNIO 2022 CCL IN THE MEDIA CALLAO CITY LIGHTS STRENGTHENS ITS TEAM With the incorporation of Isabel Rodriguez, as event manager, Miguel Domingo, in marketing, and Laura Rodriguez, in the...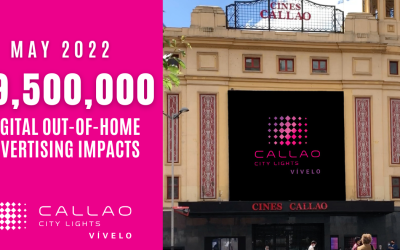 APRIL 2022 Actions on our screens MAY 2022: MORE THAN 19.5 MILLION IMPACTS, CALLAO CITY LIGHTS SCREENS CONTINUE TO BE THE STAR OF THE GRAN VÍA The screens of the Callao cinemas continue to be the...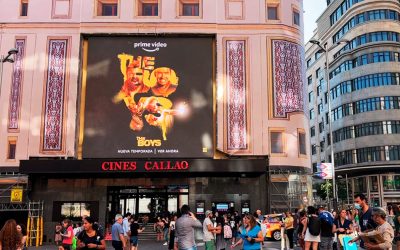 JUNE 2022 Actions on our Screens PRIME VIDEO ADVERTISING DOMINATION FOR THE NEW SEASON OF 'THE BOYS' Callao City Lights has participated with other screens in the advertising domination action that...