FEBRUARY 2023
Actions in our screens
DONUTS BISCUITS FILLS THE SCREENS OF CALLAO CITY LIGHTS WITH 3D FLAVOURS
To publicise the launch of Donuts Cookies,  Bimbo Iberia has launched a spectacular 3D campaign on the screens of Callao City Lights. A work that highlights the impressive taste of this new product with which the company enters the biscuit category.
The piece shows the image of a classic Donut that transforms into a succulent cream-filled biscuit and then into the other varieties of the product: chocolate dipped and plain fine biscuit. Thanks to 3D, both the doughnut and the different biscuits and their cream and chocolate ingredients appear to protrude from the supports, an effect magnified by the size of the Callao City Lights screens.
The campaign, which can be seen at Callao City Lights until 5 February, was created by Maramura and media managed by OMD. The launch also includes TV, digital and other outdoor media.
Other events in Callao City Lights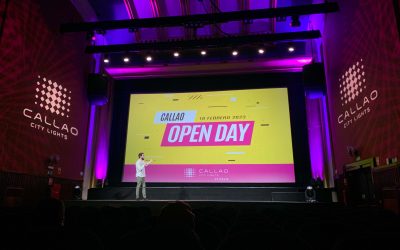 FEBRUARY 2023 EVENTS IN OUR SPACE   SUCCESSFUL OPEN DAY AT CALLAO CITY LIGHTSAround 40 people from the events sector attended the first Callao City Lights open day to get to know our space and the...
Other actions in Callao City Lights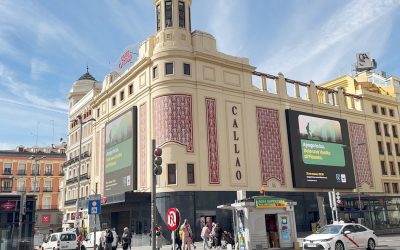 MARCH 2023Actions on our screensCALLAO CITY LIGHTS WITH EARTH HOUROnce again this year, Callao City Lights is joining Earth Hour, the largest global initiative in defence of the environment promoted...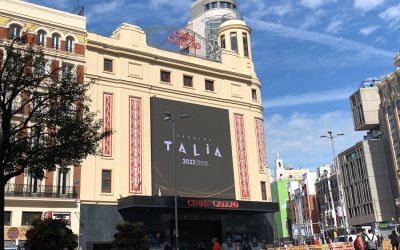 MARCH 2023 Actions on our screensCALLAO CITY LIGHTS COLLABORATES WITH THE TALÍA AWARDS  Callao City Lights is once again showing its support for the world of culture. We are collaborators of the...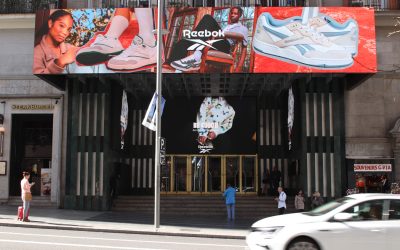 MARCH 2023 Actions on our screens  REEBOK PAYS TRIBUTE TO ITS MOST ICONIC TRAINERS AT CIRCUITO GRAN VÍA  'Act like you never left' is the claim chosen by Reebok  to advertise its most iconic...