SEPTEMBER 2022
Actions on our Screens
DESIGUAL PRESENTS ITS NEW CAMPAIGN WITH NATHY PELUSO AT CALLAO CITY LIGHTS
Desigual chose the screens of Callao City Lights to present its new advertising campaign, starring Nathy Peluso. The singer attended the event held for the occasion at the fashion brand's flagship store on Preciados street in Madrid, next to the Plaza del Callao, where hundreds of fans awaited her arrival.
"I no longer ask for forgiveness or permission", says the Argentinian-Spanish artist in the campaign video, paraphrasing one of her songs. A slogan that sums up the philosophy of life that connects Desigual and Nathy Peluso: to be true to oneself.
The piece, shot in black and white, was managed by Starcom for its projection at Callao City Lights.
For the presentation event, Desigual turned one of the floors of its shop into an art gallery where you could see the campaign photos where Nathy Peluso poses without clothes, strategically covering herself with a yellow bag. A design for Desigual by Maitrepierre, the French firm with which the brand will launch a collection this season. The campaign photographs – four nudes and a portrait – are by Txema Yeste.
Other events in Callao City Lights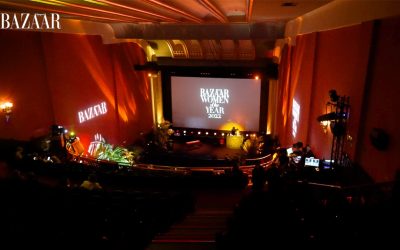 NOVEMBER 2022 EVENTS IN OUR SPACE  HARPER`S BAZAAR CHOOSES CALLAO FOR WOMEN OF THE YEAR AWARDS A night of luxury and glamour at Cines Callao. More than 250 guests attended the gala of the first...
Other actions in Callao City Lights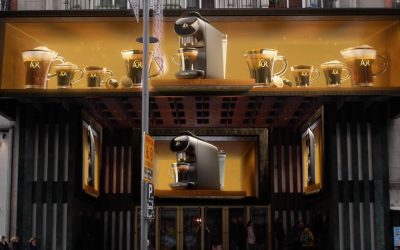 OCTOBER 2022 Actions on our Screens  L'OR FILLS THE GRAND VIA CIRCUIT SCREENS WITH COFFEE    A L'OR capsule protrudes from the screen and is enveloped by a swirl of golden powder and coffee beans,...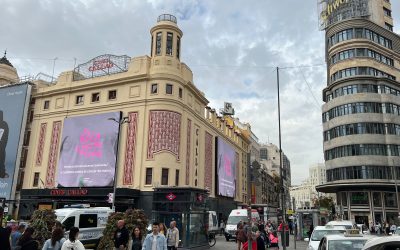 OCTOBER 2022Actions on our ScreensTHE SPANISH ASSOCIATION AGAINST CANCER COMMEMORATES IN CALLAO THE DAY AGAINST MOM'S CANCEROn the occasion of the International Day of the Fight against Breast...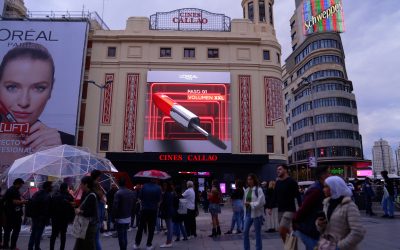 OCTOBER 2022 Actions on our screens  L'ORÉAL PARIS TURNS CALLAO SQUARE INTO A SPECTACULAR BEAUTY SALON   L'Oréal Paris has carried out with the collaboration of Callao City Lights a striking action...