JUNE 2019
Actions on our screens
CALLAO, EPICENTRE OF THE UEFA CHAMPIONS LEAGUE FINAL OUTDOORS
The Champions League final has also been played in Callao. Some of the main sponsors of this competition and other collaborating brands have chosen the most visited place in Spain and the third most travelled place in Europe (113 million people per year) to promote actions abroad related to the aforementioned championship. Specifically on the recently renovated outdoor screens of Callao City Lights.
Mastercard, Lay's, Pepsi Max, PlayStation, Santander, Hoteles.com and Cadena Ser have used these large format media to communicate their link to one of the biggest international football events. For its part, Standard Chartered Bank, sponsor of Liverpool FC, carried out a special action by spreading some of the support messages from the team's fans who used the #StandRed label on Twitter. In addition, PlayStation 4 broadcast live on the screens of Callao City Lights the final of the UEFA eChampions League, an online competition organised by UEFA and Electronics Arts Sports, the publisher of FIFA 19.
Other premieres at Callao City Lights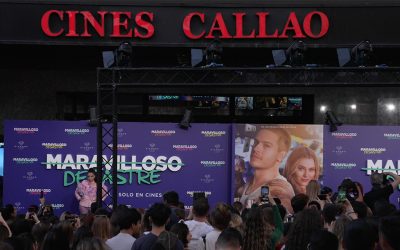 JUNE 2023 EVENTS IN OUR SPACE  THE STARS OF 'CULPA MÍA' UNLEASH MADNESS IN CALLAO CINEMAS  Full house in the Plaza del Callao to welcome the stars of 'Culpa mía', the first adaptation of the...