JULY 2021
Actions on our screens 
CALLAO CITY LIGHTS SHOWCASE THE 'ONE FLAG' MOVEMENT BY ALIEXPRESS
The market place AliExpress has launched a campaign in Callao City Lights to raise awareness of the 'One Flag' movement, an initiative designed to support Spanish athletes competing in the world's greatest sporting event, which is taking place in Tokyo. The action combines conventional advertising with innovative OnAir technology, which links the screen of the Callao square with the Twitter platform.
AliExpress, as an Olympic Partner, wants to send all the support of the fans to the athletes participating in the event. To do so, it has decided to turn everyone's feelings into a symbol that represents them: the One Flag, a multicoloured flag that will be the result of the combination of the most outstanding colours of the selfies that followers from all over the world share on Twitter, under the hashtag #OneFlag and tagging AliExpress. Each selfie will be like a thread that will help to make the flag. The most original tweets will be shared on the Callao City Lights screen located in the Plaza del Callao and their authors will receive a photo of their tweet on screen as proof that it has been published.
How to participate?
To take part in this action, all you have to do is enter oneflag.me and upload a selfie of yourself cheering on the athletes. The user will then create their own flag thread and receive an official digital certificate of participation. The number of participants in this initiative will be updated in real time on the Callao City Lights screen.
The campaign has the participation of OMD, in media management, and Twitter and Guud, in social media.
Under the slogan "Add your thread, show your support, and be part of this great AliExpress banner", the messages from users will be broadcast for half an hour daily, from 7pm to 7.30pm, between 18 July and 2 August, and will be broadcast again on the closing day of the event, 8 August.
Other events in Callao City Lights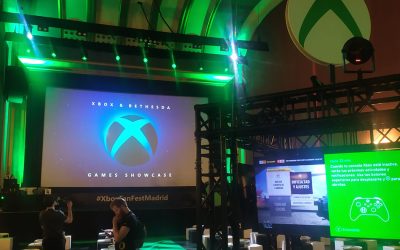 JUNE 2022EVENTS IN OUR SPACECALLAO HOSTS THE XBOX FAN FEST IN MADRID THE GREAT EUROPEAN FESTIVAL FOR VIDEOGAME FANS More than a hundred people gathered on 12 June at the Xbox Fan Fest in Madrid, the...
Other actions in Callao City Lights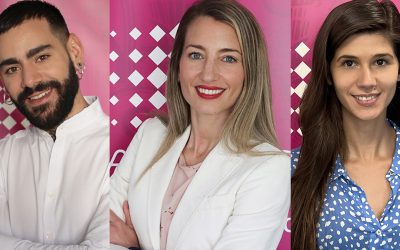 JUNIO 2022 CCL IN THE MEDIA CALLAO CITY LIGHTS STRENGTHENS ITS TEAM With the incorporation of Isabel Rodriguez, as event manager, Miguel Domingo, in marketing, and Laura Rodriguez, in the...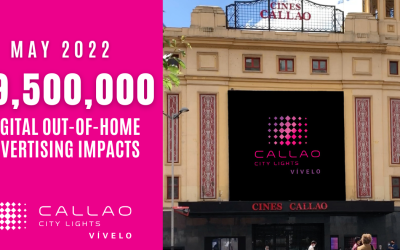 APRIL 2022 Actions on our screens MAY 2022: MORE THAN 19.5 MILLION IMPACTS, CALLAO CITY LIGHTS SCREENS CONTINUE TO BE THE STAR OF THE GRAN VÍA The screens of the Callao cinemas continue to be the...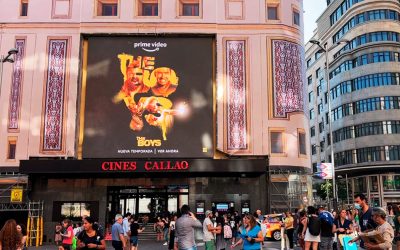 JUNE 2022 Actions on our Screens PRIME VIDEO ADVERTISING DOMINATION FOR THE NEW SEASON OF 'THE BOYS' Callao City Lights has participated with other screens in the advertising domination action that...