Other actions on our screens
CALLAO CITY LIGHTS PARTICIPATES IN THE AEPE FEDERATION CAMPAIGN TO SUPPORT THE EXTERIOR MEDIA
With the aim of recalling the benefits offered by the exterior media and coinciding with the de-escalation in the state of alarm caused by COVID 19, FEDE Aepe has started a campaign in exterior media throughout Spain, which Callao City Lights has joined with its two outdoor screens in Callao Cinemas.
Under the slogan ¡Cómo nos gusta el exterior! the action can be seen from 26 May to 9 June on more than 2000 digital media throughout Spain from the companies associated with FEDE-Aepe who wanted to participate in this initiative. An optimistic message that invites us to rediscover Outdoor Advertising, while rediscovering and enjoying all the spaces in our towns and cities that are beyond our homes (always with the recommended precautions and health measures).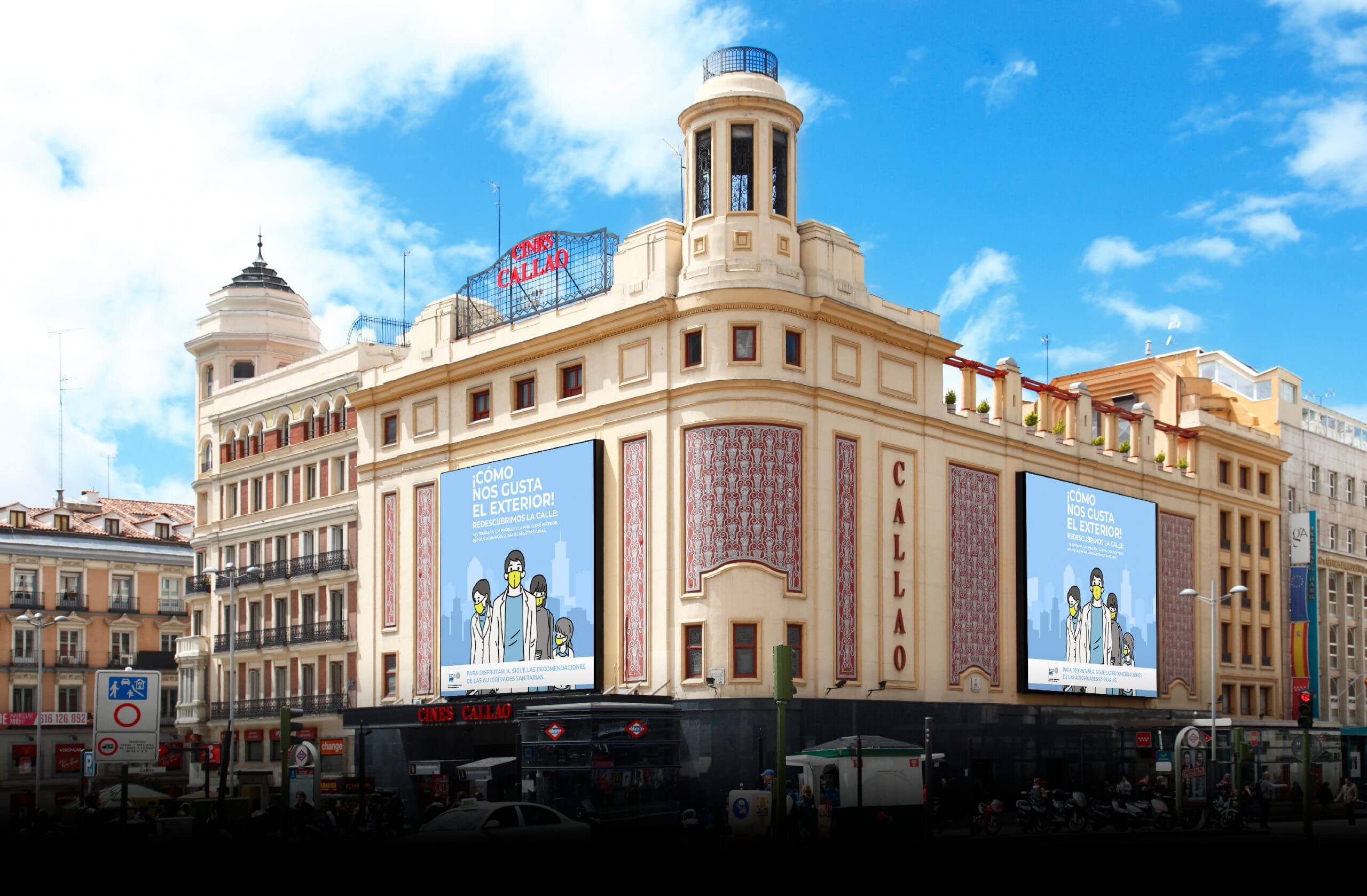 In addition to Callao City Lights, companies like Alpha Media Group, Clear Channel, Comunitac, Espacio Publicidad, Exterior Plus, Grupo REDEXT (IEPE, Mira, Gran Pantalla and Redext ID) and JC Decaux have also joined the campaign,
FEDE-Aepe is the "Federación de Empresas de Publicidad y Comunicación-Asociación Española de Publicidad Exterior", which brings together most of the companies that manage outdoor advertising in Spain.
Other premieres at Callao City Lights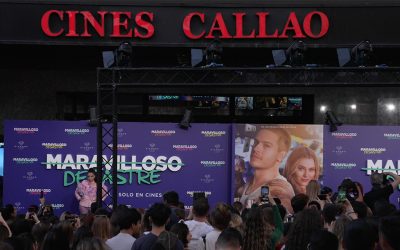 NOVEMBER 2023 EVENTS IN OUR SPACE  FUN PREMIERE OF 'CHRISTMAS IN THEIR HANDS'  Cines Callao opened its doors to welcome the stars of 'La Navidad en sus manos', the new Christmas comedy that will...