OCTOBER 2021
Actions on our screens 
CALLAO CITY LIGHTS: MORE THAN 27 MILLION IMPACTS IN THE THIRD QUARTER OF 2021
The Callao City Lights screens achieved, during the third quarter of 2021, more than 27 million impacts.
49,27% of the audience was male and 50,72% female, aged between 26 and 55+, with an average economic level. An audience interested in technology, art & entertainment, society, travel and family.
These are the conclusions of the analysis carried out by Callao City Lights, according to data collected by Infinia Mobile between July 1st and September 30th 2021 in the area of influence of the Callao City Lights screens.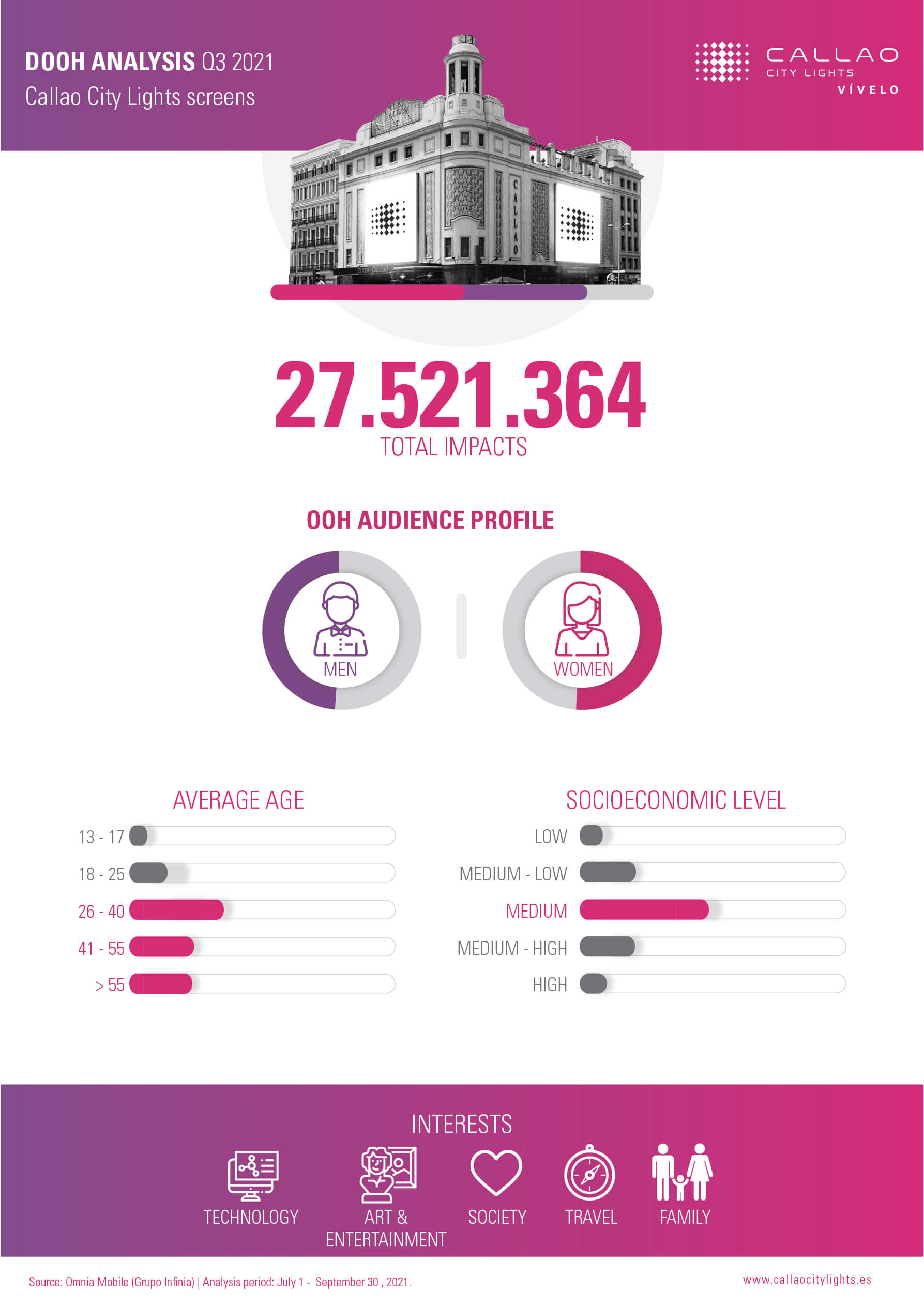 Other events in Callao City Lights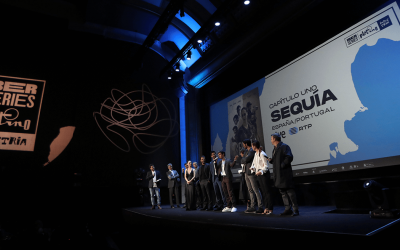 SEPTEMBER 2021 EVENTS IN OUR SPACE  CALLAO CINEMAS, STAGE OF THE I EDITION OF IBERSERIES PLATINO INDUSTRIA    The Callao Cinemas  were one of the venues chosen to celebrate the first edition of the...
Other actions in Callao City Lights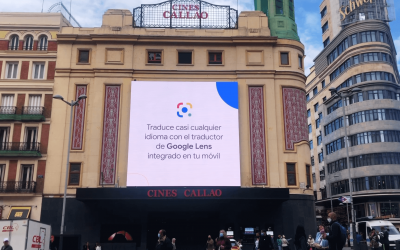 OCTOBER 2021 Actions on our Screens  GOOGLE LENS INVITES THE PUBLIC TO TRANSLATE THE TEXTS THAT APPEAR ON THE SCREENS OF CALLAO CITY LIGHTS.  To demonstrate the possibilities of the Google Lens...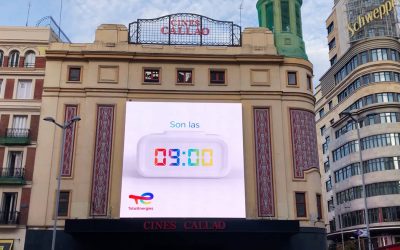 OCTOBER 2021 Actions on our Screens  TOTAL ENERGIES EMPLOYS HUMOUR AND CONTEXTUALISED CREATIVITY IN ITS FIRST CALLAO CAMPAIGN  Total Energies has used contextualised creativity in its first special...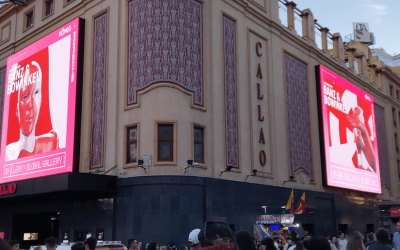 OCTOBER 2021 Actions on our Screens  PORSCHE TURNS CALLAO INTO A GLOBAL ART GALLERY  Porsche has chosen the most emblematic digital screens in the world to exhibit the work of emerging digital...