DECEMBER 2020
Actions on our Screens
IMPACTS OF CALLAO CITY LIGHTS INCREASE BY 27%
Callao City Lights' impact and audience figures continue to grow. In the last four weeks (from November 16th to December 13th), the number of impacts achieved by the outdoor screens of Callao Cinemas increased by 27.2%, reaching almost 2.6 million (in the week of December 7th), and the number of unique users, by 17.5%, reaching almost 1.2 million (in the same week).
On the other hand, between 7 and 13 December, impacts grew by 6.2% with respect to the previous week. And the number of unique users who circulated in the square in that period increased by 6.5%.
The public impacted in that week of December 7 was made up of men (53%) and women (47%), mostly between the ages of 26 and 40, with an average economic level and residents in the provinces of Madrid, Barcelona and Valencia. An audience especially interested in entertainment, sports and shopping.
This is clear from the data collected by the Infinia Group in the area of influence of the Callao City Lights screens.
Other events in Callao City Lights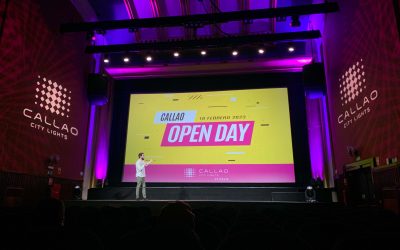 FEBRUARY 2023 EVENTS IN OUR SPACE   SUCCESSFUL OPEN DAY AT CALLAO CITY LIGHTSAround 40 people from the events sector attended the first Callao City Lights open day to get to know our space and the...
Other actions in Callao City Lights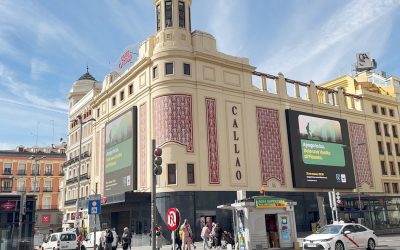 MARCH 2023Actions on our screensCALLAO CITY LIGHTS WITH EARTH HOUROnce again this year, Callao City Lights is joining Earth Hour, the largest global initiative in defence of the environment promoted...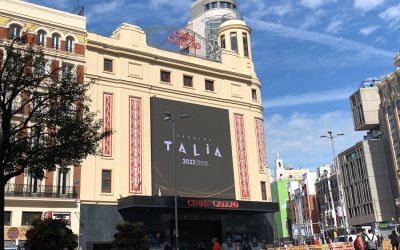 MARCH 2023 Actions on our screensCALLAO CITY LIGHTS COLLABORATES WITH THE TALÍA AWARDS  Callao City Lights is once again showing its support for the world of culture. We are collaborators of the...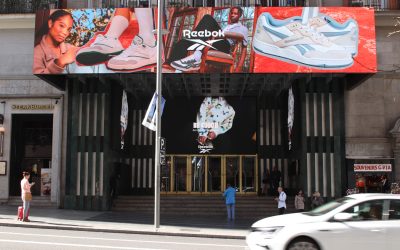 MARCH 2023 Actions on our screens  REEBOK PAYS TRIBUTE TO ITS MOST ICONIC TRAINERS AT CIRCUITO GRAN VÍA  'Act like you never left' is the claim chosen by Reebok  to advertise its most iconic...