MARCH 2021
CSR ACTIONS ON OUR SCREENS
CALLAO CITY LIGHTS JOINS EARTH HOUR
Once again this year, Callao City Lights has participated in Earth Hour, the WWF initiative that aims to raise public awareness of the need to protect Nature and combat climate change. Even more so in times as complicated as these, in which we have learned how much we need Nature and that defending it is the best way to safeguard the health of our planet and, at the same time, our own health and wellbeing.
For this reason, on 27 March we switched off our screens for one hour, between 20:30 and 21:30. An action that was carried out simultaneously in other emblematic buildings around the world, as a global call to protect the Planet.
*Callao City Lights participates in this action with its two screens on the façades of the Callao Cinemas. The square is switched off with the participation of the screens of other outdoor advertising companies.
Other events in Callao City Lights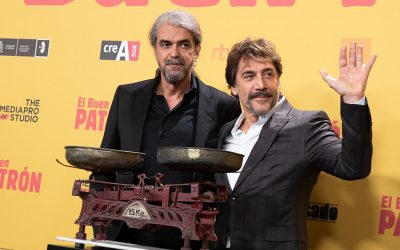 APRIL 2022 EVENTS IN OUR SPACE IPMARK MAGAZINE AND CALLAO CITY LIGHTS HOLD A COLLOQUIUM WITH EVENT AGENCIES AT THE CALLAO CINEMASWith the aim of assessing the current state of the events industry,...
Other actions in Callao City Lights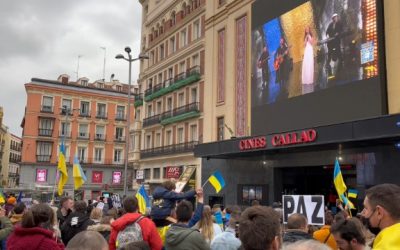 MAY 2022 Actions on our Screens The exoticism of Morocco comes to Callao square Thanks to a 3D campaign on the screens of Callao City Lights La Oficina Nacional de Turismo de Marruecos  has launched...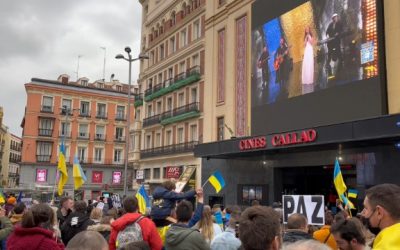 ABRIL 2022 Acciones en nuestras Pantallas Impactante campaña con motivo del Mutua Madrid Open 2022 Bajo el lema 'Ven a la fiesta del tenis', Mutua Madrid Open ha iniciado una llamativa campaña en...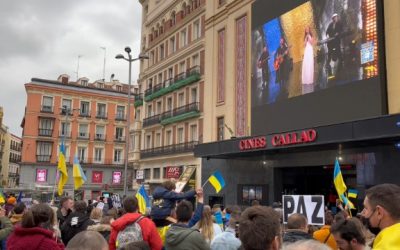 MARCH 2022 Actions on our Screens CALLAO CITY LIGHTS BROADCASTS LIVE THE CONCERT 'SAVE UKRAINE: #STOPWAR' Held in Warsaw, this charity event was broadcast in more than 20 countries and was attended...