MARCH 2021
CSR ACTIONS ON OUR SCREENS
CALLAO CITY LIGHTS JOINS EARTH HOUR
Once again this year, Callao City Lights will collaborate with WWF in the Earth Hour initiative, which aims to raise public awareness of the need to protect Nature and combat climate change. Even more so in times as complicated as these, in which we have learned how much we need Nature and that defending it is the best way to safeguard the health of our planet and, at the same time, our own health and wellbeing.
On this occasion, on Saturday 27 March Callao City Lights will switch off its screens between 20:30h and 21:30h. An action that will be carried out simultaneously in other emblematic buildings around the world, as a global call to protect the Planet.
Other events in Callao City Lights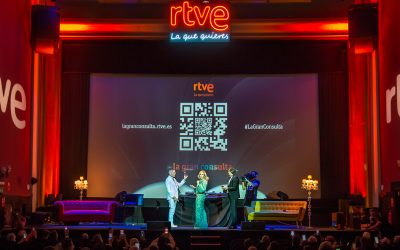 SEPTEMBER 2021 EVENTS IN OUR SPACE  RTVE PRESENTS ITS NEW SEASON IN CALLAO    No faltó nadie a la cita. Bajo el slogan 'RTVE, la que quieres', el pasado 9 de septiembre presentadores, actrices,...
Other actions in Callao City Lights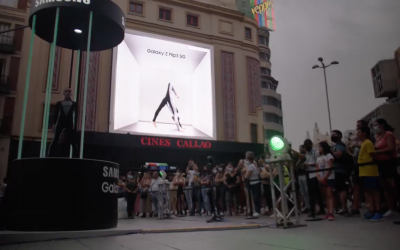 SEPTEMBER 2021 Actions on our screens   SAMSUNG #DESPLIEGATUMUNDO IN CALLAO SQUARE  Brief summary of the contortionism show #DespliegaTuMundo that we experienced last 06/09 in Plaza de Callao,...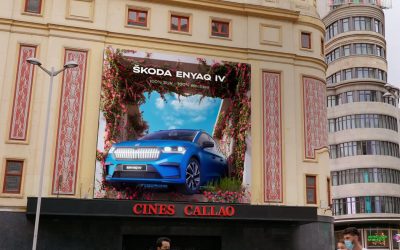 SEPTEMBER 2021 Actions on our Screens  CALLAO CITY LIGHTS BLOOMS WITH THE PASSAGE OF THE NEW ŠKODA ENYAQ iV  The walls of the Cines Callao crack to make way for the new ŠKODA ENYAQ iV, the first...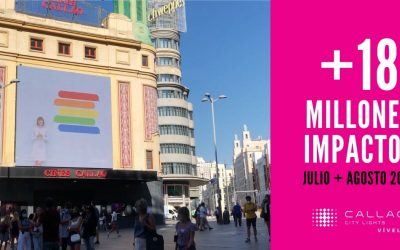 SEPTEMBER 2021 Actions on our screens   CALLAO CITY LIGHTS IMPACTS GROW BY 128%     The impact of our screens continues to rise. During the months of July and August, nearly 18.5 million impressions...