NOVEMBER 2021
Actions on our screens 
OCTOBER: CALLAO CITY LIGHTS IMPACTS INCREASE BY 47.5%

The impact of our screens continues to grow. Last October they increased by 47.5% compared to the previous month, reaching 13.4 million impacts. The audience also increased to 2.6 million unique users, 31% more than in September.
The audience was made up of women (52%) and men (48%), mostly over 26 years old, with an average economic level (59%) and living in the province of Madrid. An audience interested in entertainment (31%) and sports (21%) and which especially uses applications such as Telegram (38%) and Google Meet (20%) -in addition to Whatsapp, which is understood to be used by almost everyone-.
This is the result of data collected by Infinia Mobile in the area of influence of the Callao City Lights screens, between 1 and 31 October 2021.
Other events in Callao City Lights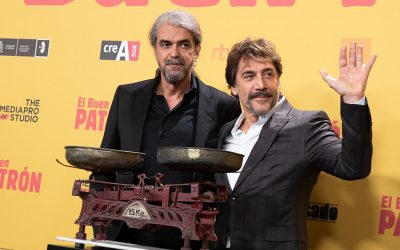 OCTOBER 2021 EVENTS IN OUR SPACE  PREMIERE OF 'EL BUEN PATRÓN' THE FILM BY FERNANDO LEÓN DE ARANOA THAT WILL COMPETE IN THE OSCARS    The Cines Callao were the venue chosen to celebrate the premiere...
Other actions in Callao City Lights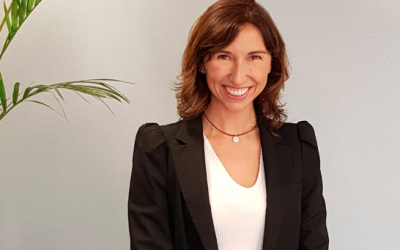 DECEMBER 2021 CCL IN THE MEDIA  CALLAO CITY LIGHTS REINFORCES ITS COMMERCIAL AREA WITH THE RECRUITMENT OF MARTA BUSTOS   Callao City Lights, the brand under which the large format digital screens...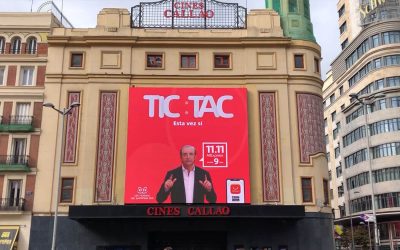 NOVEMBER 2021 Actions on our screens   ALIEXPRESS AND PEDREROL STAR IN COUNTDOWN IN CALLAO   To celebrate World Shopping Day on 11 November, which coincides with Singles Day in China, AliExpress...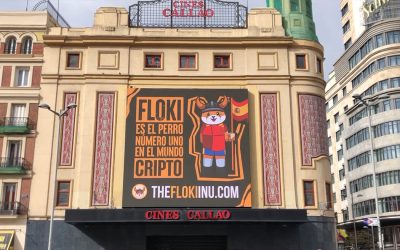 NOVEMBER 2021 Actions on our Screens  FLOKI INU ADVERTISES FOR THE FIRST TIME IN SPAIN WITH THE PARTICIPATION OF CALLAO CITY LIGHTS  At the height of the cryptocurrency boom,  Floki Inu, a new...