SEPTEMBER 2021
Actions on our screens 
CALLAO CITY LIGHTS IMPACTS GROW BY 128%
The impact of our screens continues to rise. During the months of July and August, nearly 18.5 million impressions were achieved, 128% more than those registered in the same period last year (when nearly 8.1 million were achieved). The increase in vaccinations and the sales period encouraged users to come to the area.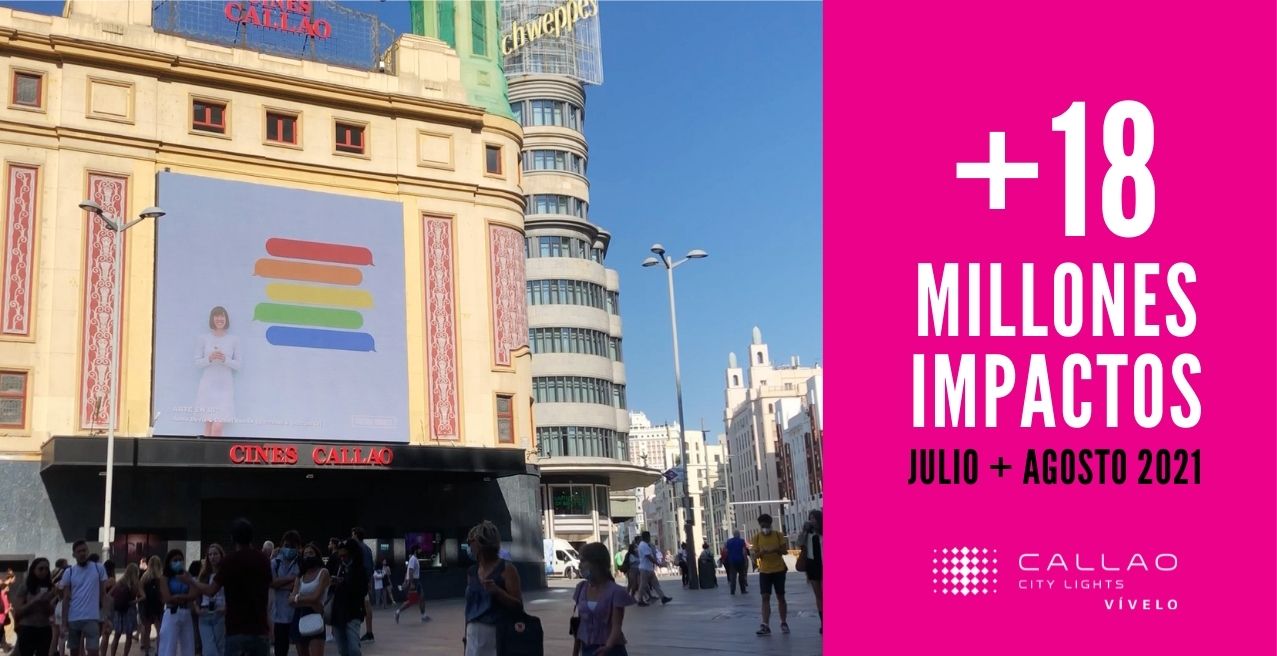 In addition, the August audience tripled compared to the same month in 2020, reaching more than 1.8 million users compared to 586,462 registered the previous year. The audience (August 2021) was made up of men (49.43%) and women (50.57%), mostly aged between 26 and 40 and with a medium socio-economic level. Most of them came from the communities of Madrid and Catalonia and were particularly interested in travel, technology and social issues.

This is clear from the analysis of the data collected by Infinia Mobile during the months of July and August 2020 and 2021 in the area of influence of the outdoor screens of the Callao Cinemas (Callao City Lights).
Other events in Callao City Lights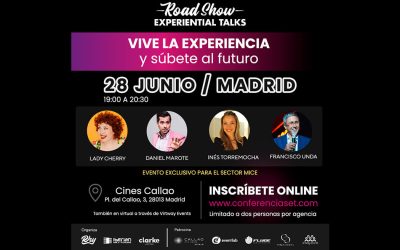 JUNE 2022EVENTS IN OUR SPACECALLAO CITY LIGHTS, ESCENARIO DE ET ROAD SHOW ESPAÑA Daniel Marote, Lady Cherry, Inés Torremocha and Francisco Unda will be the speakers at ET Road Show España 2022, an...
Other actions in Callao City Lights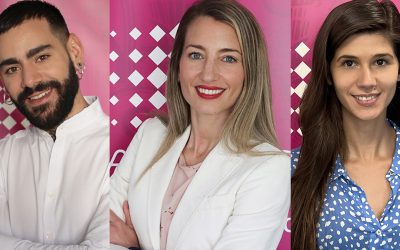 JUNIO 2022 CCL IN THE MEDIA CALLAO CITY LIGHTS STRENGTHENS ITS TEAM With the incorporation of Isabel Rodriguez, as event manager, Miguel Domingo, in marketing, and Laura Rodriguez, in the...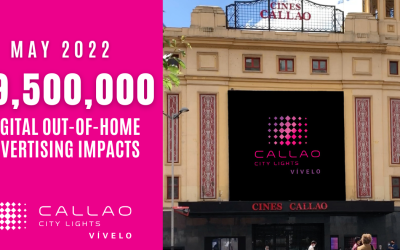 APRIL 2022 Actions on our screens MAY 2022: MORE THAN 19.5 MILLION IMPACTS, CALLAO CITY LIGHTS SCREENS CONTINUE TO BE THE STAR OF THE GRAN VÍA The screens of the Callao cinemas continue to be the...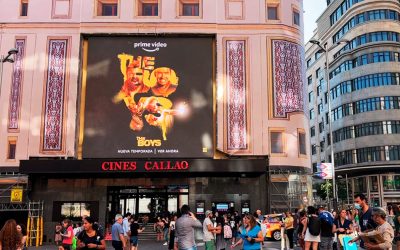 JUNE 2022 Actions on our Screens PRIME VIDEO ADVERTISING DOMINATION FOR THE NEW SEASON OF 'THE BOYS' Callao City Lights has participated with other screens in the advertising domination action that...