JANUARY 2020
Actions on our screens 
CALLAO CITY LIGHTS: AROUND 48 MILLION IMPACTS BETWEEN OCTOBER AND DECEMBER 2019
The Callao City Lights screens achieved, during the last quarter of 2019, about 48 million impacts.
The impacted public was made up of women (53.65%) and men (46.35%), most of whom were over 26 years old, with a medium or medium/high economic level and mainly resident in the provinces of Madrid, Barcelona and Seville.
An audience interested in travel, business, technology, fashion, food/drink and automotive.
These are the conclusions of the analysis carried out by Callao City Lights, according to data collected by Omnia Mobile (Infinia Group) between October 1st and December 31st in the Callao City Lights' area of influence.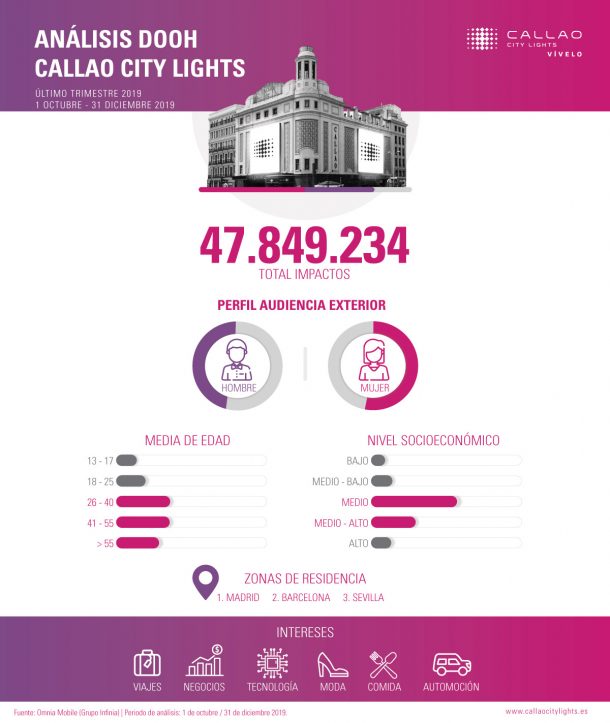 Other events in Callao City Lights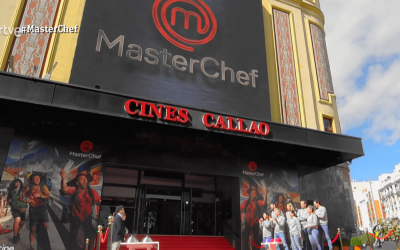 JUNE 2021 EVENTS IN OUR SPACE  'MASTERCHEF' AND SONY PICTURES HOLD A CINEMA COCKTAIL PARTY AT CALLAO CITY LIGHTS    'Masterchef', the successful culinary talent show produced by RTVE in...
Other actions in Callao City Lights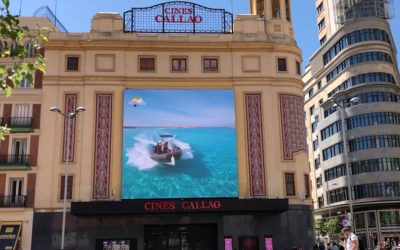 JUNE 2021 Actions on our screens   BALEARIC TOURISM'S MOBILE RETARGETING CAMPAIGN   New retargeting action on the screens of Callao City Lights. Between 19 and 25 May, AETIB - Agència d'Estratègia...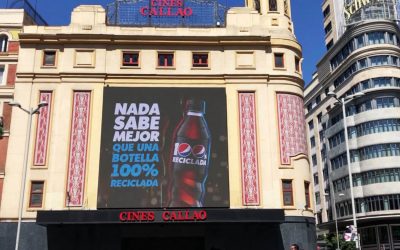 JUNE 2021 Actions on our Screens  PEPSI ANNOUNCES IN CALLAO THE REAL TIME PRODUCTION OF 100% RECYCLED BOTTLES  As part of its new campaign, Pepsi has carried out a specific action on the screens of...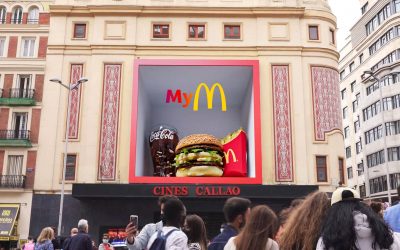 JUNE 2021 Actions on our Screens  MCDONALD'S TURNS ITS APP INTO A VALUABLE TREASURE THANKS TO THE 3D CALLAO CITY LIGHTS  A campaign created by BCN Visuals and broadcast by OMD on the large format...