JANUARY 2022
Actions on our Screens
BALEÀRIA DOCKS ONE OF ITS FERRIES IN CALLAO SQUARE
A ferry sails through the Plaza del Callao. This is the surprising 3D action that the shipping company 
Baleària
 has launched in Callao City Lights with the aim of promoting its routes to the Balearic Islands.
The campaign begins with a newspaper showing the news of a ferry docking in Callao. It then shows an image of the square flooded with water and crossed by the Eleanor Roosevelt ferry. The 3D effect is seen in a school of dolphins swimming placidly around the company's name.
A work developed by
BCN Visuals
  that can be seen from 19 to 25 January.
The action is part of the campaign that Baleària has launched to mark its participation in FITUR, the international tourism fair to be held in Madrid from 19 to 23 February.
The campaign, in collaboration with Havas Media and Proximia Havas, also includes a competition on Instagram with the hashtag #SéDondeAtracaBaleària, which challenges users to capture with their mobile phones the Baleària fast ferry as it crosses Madrid and share it on their profile. Participants will be entered into a draw for a year's free tickets to any of Baleària's destinations, including a companion and vehicle.
Other events in Callao City Lights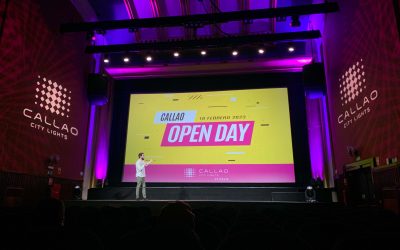 FEBRUARY 2023 EVENTS IN OUR SPACE   SUCCESSFUL OPEN DAY AT CALLAO CITY LIGHTSAround 40 people from the events sector attended the first Callao City Lights open day to get to know our space and the...
Other actions in Callao City Lights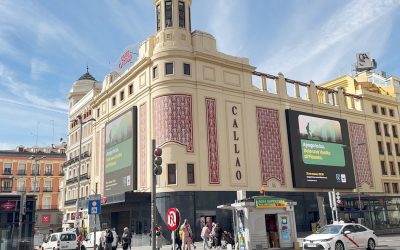 MARCH 2023Actions on our screensCALLAO CITY LIGHTS WITH EARTH HOUROnce again this year, Callao City Lights is joining Earth Hour, the largest global initiative in defence of the environment promoted...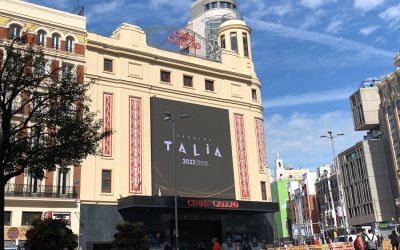 MARCH 2023 Actions on our screensCALLAO CITY LIGHTS COLLABORATES WITH THE TALÍA AWARDS  Callao City Lights is once again showing its support for the world of culture. We are collaborators of the...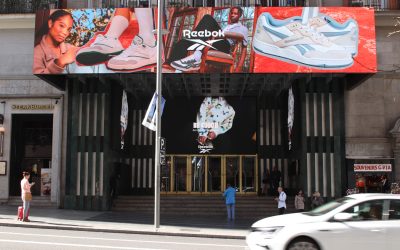 MARCH 2023 Actions on our screens  REEBOK PAYS TRIBUTE TO ITS MOST ICONIC TRAINERS AT CIRCUITO GRAN VÍA  'Act like you never left' is the claim chosen by Reebok  to advertise its most iconic...