DECEMBER 2021
Actions on our Screens
AHUMADOS DOMINGUEZ FROM THE RIVER TO THE CALLAO SQUARE
A huge salmon surprises us with its spectacular leap from a river, giving the impression that it jumps out of the screens. This is the beginning of the campaign that Ahumados Domínguez has launched in Callao City Lights to promote its smoked salmon. A 3D action, designed by BCN Visuals, which seeks to highlight the quality and origin of the brand's salmon.
Under the slogan 'It's something else', the action is part of the Christmas campaign that the Madrid-based brand specialising in the production of flavoured salmon has just launched in the media.
The renowned family business, with more than 60 years of history, is considered to be in the premium food category thanks to its loyalty for taking care, above all, of the quality of its products, and for maintaining a unique production process for generations.
Other events in Callao City Lights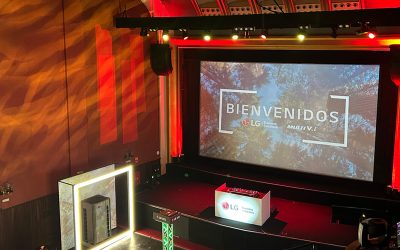 MAY 2023 EVENTS IN OUR SPACE   LG CHOOSES CALLAO TO PRESENT ITS NEW AIR CONDITIONING SYSTEM WITH IA    Callao City Lights was the venue chosen by LG to present Multi V i, its new air-conditioning...
Other actions in Callao City Lights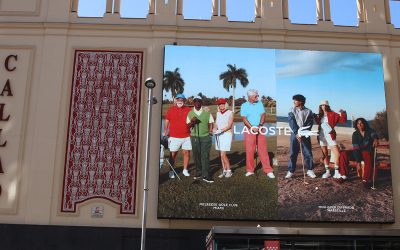 MAY 2023 Actions in our screens LACOSTE SHOWS 'IMPOSSIBLE ENCOUNTERS' AT CALLAO CITY LIGHTS  To celebrate its 90th anniversary, Lacoste has launched a new campaign 'Impossible encounters' at Callao...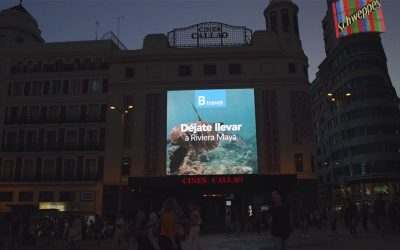 MAY 2023 Actions in our screens B TRAVEL BRAND BRINGS THE RIVIERA MAYA TO THE GRAN VIA IN MADRID  Riviera Maya comes to the centre of Madrid thanks to Circuito Gran Vía and B Travel Brand. A...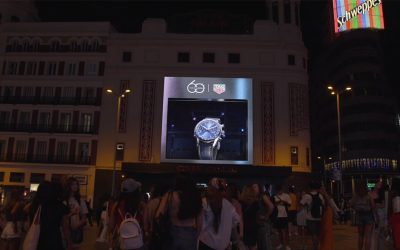 MAY 2023 Actions in our screens CIRCUITO GRAN VÍA, SHOWCASE OF PREMIUM AND LUXURY BRANDS IN MADRID  Madrid's Gran Vía is the city's new golden mile thanks to Circuito Gran Vía, where more and more...