DECEMBER 2021
Actions on our Screens
AHUMADOS DOMINGUEZ FROM THE RIVER TO THE CALLAO SQUARE
A huge salmon surprises us with its spectacular leap from a river, giving the impression that it jumps out of the screens. This is the beginning of the campaign that Ahumados Domínguez has launched in Callao City Lights to promote its smoked salmon. A 3D action, designed by BCN Visuals, which seeks to highlight the quality and origin of the brand's salmon.
Under the slogan 'It's something else', the action is part of the Christmas campaign that the Madrid-based brand specialising in the production of flavoured salmon has just launched in the media.
The renowned family business, with more than 60 years of history, is considered to be in the premium food category thanks to its loyalty for taking care, above all, of the quality of its products, and for maintaining a unique production process for generations.
Other events in Callao City Lights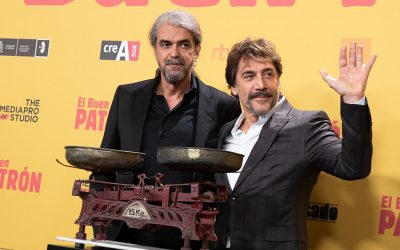 APRIL 2022 EVENTS IN OUR SPACE IPMARK MAGAZINE AND CALLAO CITY LIGHTS HOLD A COLLOQUIUM WITH EVENT AGENCIES AT THE CALLAO CINEMASWith the aim of assessing the current state of the events industry,...
Other actions in Callao City Lights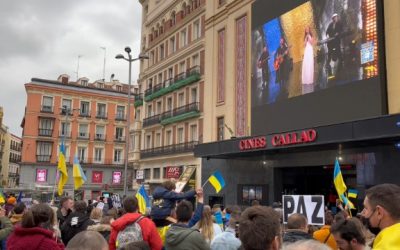 MAY 2022 Actions on our Screens The exoticism of Morocco comes to Callao square Thanks to a 3D campaign on the screens of Callao City Lights La Oficina Nacional de Turismo de Marruecos  has launched...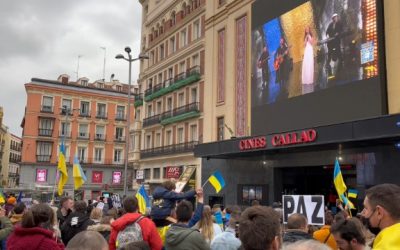 ABRIL 2022 Acciones en nuestras Pantallas Impactante campaña con motivo del Mutua Madrid Open 2022 Bajo el lema 'Ven a la fiesta del tenis', Mutua Madrid Open ha iniciado una llamativa campaña en...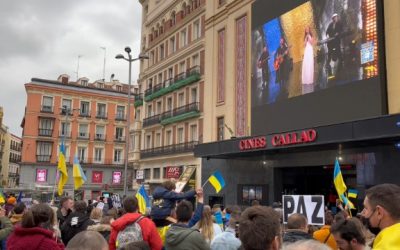 MARCH 2022 Actions on our Screens CALLAO CITY LIGHTS BROADCASTS LIVE THE CONCERT 'SAVE UKRAINE: #STOPWAR' Held in Warsaw, this charity event was broadcast in more than 20 countries and was attended...