JANUARY 2022
Actions on our screens
AECC LAUNCHES ITS NEW CAMPAIGN IN CALLAO CITY LIGHTS
The Asociación Española contra el Cáncer  (AECC) has launched its new awareness campaign which has been displayed on the screens of Callao City Lights with this message: "You can't choose between mum or dad. Cancer does. 1 in 2 people will get cancer in their lifetime. Choose #TodosContraelCáncer to reach a 70% survival rate".
The action, which has been carried out by LLYC, is based on the fact that cancer is the most important socio-health problem in the world and it is estimated that by 2030 there will be 21.6 million new cases – more than 330,000 in the case of Spain, with a diagnosis every 1.8 minutes. This means that 1 in 3 women and 1 in 2 men will have this disease during their lifetime, according to data from the Cancer Observatory.
The aim of this work is to communicate this reality in order to raise public awareness of its importance and to appeal to economic, social and political agents to make progress in prevention, early diagnosis and research in order to achieve a 70% survival rate by 2030.
Other events in Callao City Lights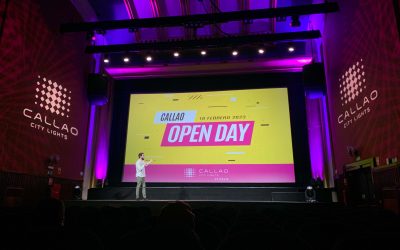 FEBRUARY 2023 EVENTS IN OUR SPACE   SUCCESSFUL OPEN DAY AT CALLAO CITY LIGHTSAround 40 people from the events sector attended the first Callao City Lights open day to get to know our space and the...
Other actions in Callao City Lights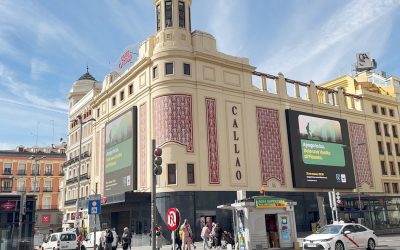 MARCH 2023Actions on our screensCALLAO CITY LIGHTS WITH EARTH HOUROnce again this year, Callao City Lights is joining Earth Hour, the largest global initiative in defence of the environment promoted...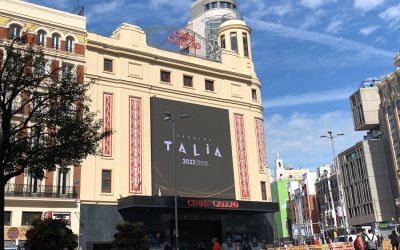 MARCH 2023 Actions on our screensCALLAO CITY LIGHTS COLLABORATES WITH THE TALÍA AWARDS  Callao City Lights is once again showing its support for the world of culture. We are collaborators of the...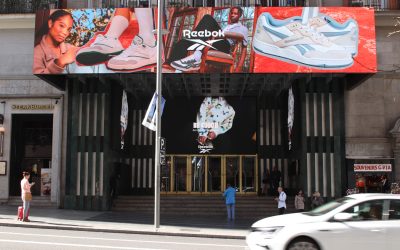 MARCH 2023 Actions on our screens  REEBOK PAYS TRIBUTE TO ITS MOST ICONIC TRAINERS AT CIRCUITO GRAN VÍA  'Act like you never left' is the claim chosen by Reebok  to advertise its most iconic...