JANUARY 2022
Actions on our Screens
ACTIMEL FILLS THE SCREENS OF CALLAO CITY LIGHTS WITH DIDACTICS AND ORIGINALITY
A group of colourful bacteria with the appearance of cute cartoons flutter and crowd the digital screens of Callao City Lights. This is the start of the eye-catching 3D action that Actimel has started to broadcast in Callao square to raise awareness of how the human immune system works. The 3D image of a giant Actimel closes the campaign.
The immune system acts as an invisible barrier', the piece begins. It concludes with the following slogan: 'Actimel, no other helps your immune system more'. Two clear messages to explain the importance of continuing to help the immune system.
The action has been designed by BCN Visuals specifically for the outdoor screens of the Callao Cinemas. Thanks to their large format, these screens magnify the 3D effect of this work.
The campaign has been broadcast by Mediacom since 25th January with looped broadcasts and two exclusive 15-minute screenings, on 25th January and 8th February.
Other events in Callao City Lights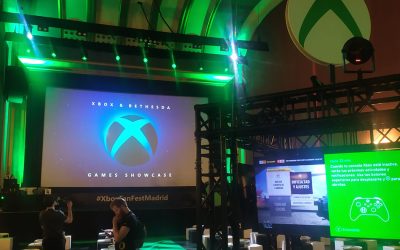 JUNE 2022EVENTS IN OUR SPACECALLAO HOSTS THE XBOX FAN FEST IN MADRID THE GREAT EUROPEAN FESTIVAL FOR VIDEOGAME FANS More than a hundred people gathered on 12 June at the Xbox Fan Fest in Madrid, the...
Other actions in Callao City Lights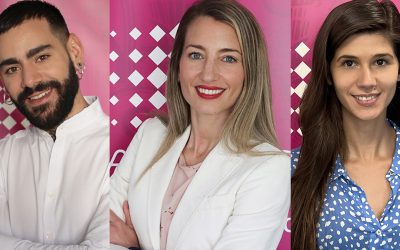 JUNIO 2022 CCL IN THE MEDIA CALLAO CITY LIGHTS STRENGTHENS ITS TEAM With the incorporation of Isabel Rodriguez, as event manager, Miguel Domingo, in marketing, and Laura Rodriguez, in the...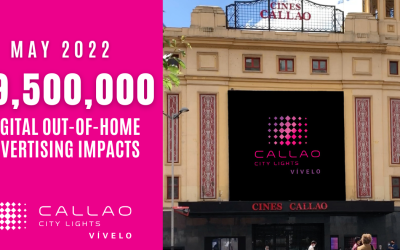 APRIL 2022 Actions on our screens MAY 2022: MORE THAN 19.5 MILLION IMPACTS, CALLAO CITY LIGHTS SCREENS CONTINUE TO BE THE STAR OF THE GRAN VÍA The screens of the Callao cinemas continue to be the...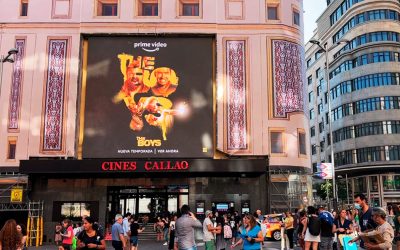 JUNE 2022 Actions on our Screens PRIME VIDEO ADVERTISING DOMINATION FOR THE NEW SEASON OF 'THE BOYS' Callao City Lights has participated with other screens in the advertising domination action that...