DECEMBER 2022
Actions in our screens
L'ORÉAL PERFUMES THE GRAN VIA WITH LA VIÉ EST BELLE DE LANCOME
Christmas is the perfect time to make your mark, with this campaign L'Oréal is tempting the public to smell the Lancome brand's flagship perfume La Vie Est Belle.
La imagen de la campaña es la conocidísima actriz Julia Roberts que nos invita a los lugares más glamurosos de la ciudad de Paris, como la Torre Eiffel o el río Sena.
Other events in Callao City Lights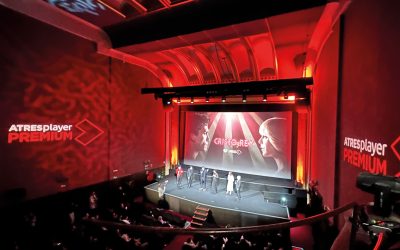 JANUARY 2023 EVENTS IN OUR SPACE  FULL HOUSE AT THE PREMIERE OF 'CRISTO Y REY'  Nobody wanted to miss the preview at Cines Callao of 'Cristo y Rey', the eagerly awaited series about the relationship...
Other actions in Callao City Lights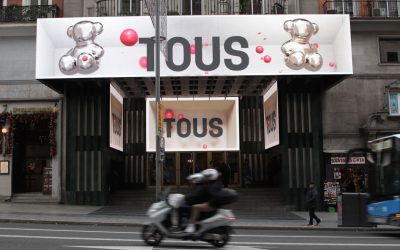 DECEMBER 2022 Actions in our screens  THE TOUS BEARS ARRIVE ON THE GRAN VIA    The jewellery and accessories firm Tous has launched an original Christmas campaign on several screens at Circuito Gran...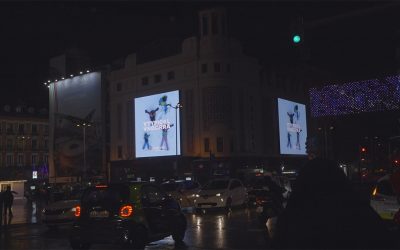 DECEMBER 2022 Actions on our Screens  ANDORRA IS PROMOTED AS AN ATYPICAL TOURIST DESTINATION ON THE GRAN VÍA CIRCUIT    Turismo de Andorra (Visitandorra) has chosen the Circuito Gran Vía  screens to...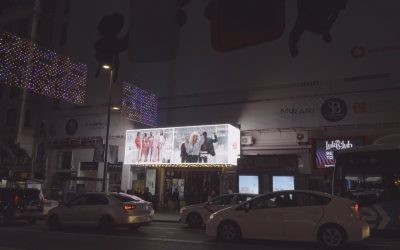 DECEMBER 2022 Actions on our Screens H&M DRESSES THE SCREENS OF THE GRAN VÍA CIRCUIT FOR A CHRISTMAS PARTY The screens of Circuito Gran Vía become a Christmas showcase thanks to H&M, which...