OCTOBER 2022
Actions on our Screens
LA VECINA RUBIA PRESENTS HER NEW BOOK 'CONTANDO ATARDECERES' AT CIRCUITO GRAN VIA
With a campaign that can be seen for two weeks on the 15 screens of the circuit managed by Callao City Lights.
La Vecina Rubia, the most well-known anonymous character on social networks, has chosen the screens of Circuito Gran Vía, managed by Callao City Lights, to announce the launch of her new book: 'Contando atardeceres' (Libros Cúpula, 2022).
The campaign, composed of images of 9 sunsets in different places where sometimes you can see the image of the back of the popular influencer, takes place on the outdoor screens of Cines Callao and the Lope de Vega, Coliseum and Rialto theaters.
La Vecina Rubia has echoed this action on social networks, publishing several images of the campaign on the screens of Circuito Gran Vía, and even posing in front of them (always with her back turned, to maintain her anonymity).
The action, managed in the media by  Arena Media, will be in Circuito Gran Vía for two weeks, until October 19.
Humor and feelings in abundance
Counting sunsets' invites us to reflect, to enjoy life and sunsets with their lights and shadows. La Vecina Rubia returns with this second novel to make us fall in love with a funny, exciting and addictive story, full of laughter, tears and feelings to the surface, in the purest and most original style of this anonymous author.
La Vecina Rubia has a large community on social networks, both on Twitter, Facebook and Instagram. As she herself calls them, her "great chat of friends", they find in her profile a great meeting and support space where they can laugh and get excited together.
In her first novel, 'La cuenta atrás para el verano' (Libros Cúpula, 2021), La Vecina Rubia poured her literary passions with her characteristic humor and the truth that represents her. Fourteen editions have been published and more than 200,000 copies have been sold.
Other events in Callao City Lights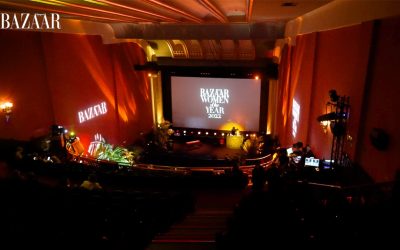 NOVEMBER 2022 EVENTS IN OUR SPACE  HARPER`S BAZAAR CHOOSES CALLAO FOR WOMEN OF THE YEAR AWARDS A night of luxury and glamour at Cines Callao. More than 250 guests attended the gala of the first...
Other actions in Callao City Lights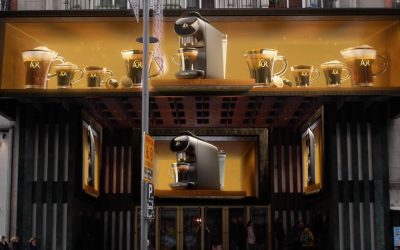 OCTOBER 2022 Actions on our Screens  L'OR FILLS THE GRAND VIA CIRCUIT SCREENS WITH COFFEE    A L'OR capsule protrudes from the screen and is enveloped by a swirl of golden powder and coffee beans,...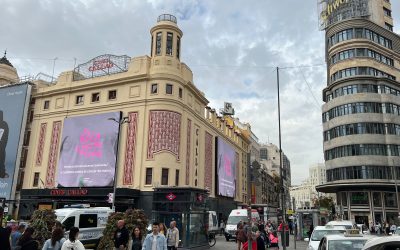 OCTOBER 2022Actions on our ScreensTHE SPANISH ASSOCIATION AGAINST CANCER COMMEMORATES IN CALLAO THE DAY AGAINST MOM'S CANCEROn the occasion of the International Day of the Fight against Breast...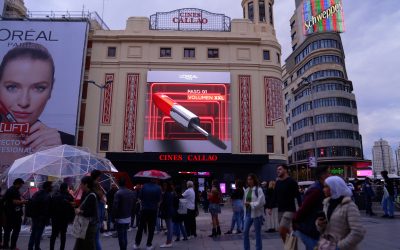 OCTOBER 2022 Actions on our screens  L'ORÉAL PARIS TURNS CALLAO SQUARE INTO A SPECTACULAR BEAUTY SALON   L'Oréal Paris has carried out with the collaboration of Callao City Lights a striking action...