JUNE 2022
EVENTS IN OUR SPACE
CALLAO CITY LIGHTS, SCENARIO OF ET ROAD SHOW MADRID 2022
On June 28th, Callao City Lights hosted the
Experiential Talks Road Show Madrid 2022
. An exclusive event for the MICE sector organized by
Rhy Marketing, Iberian MICE Forums and Clarke Learning
with the sponsorship of
Callao City Lights, Fluge Audiovisuales, Eventlab, Cobos Catering and Virtway Events
.
ET Road Show Madrid featured international speakers Daniel Marote, Lady Cherry, Inés Torremocha and Francisco Unda. The hybrid event also included musical performances and a cocktail party where attendees could practice networking.
Daniel Marote
is a world leader in customer experience, digital transformation, digital marketing and entrepreneurship with purpose. He has given more than 200 conferences around the world and worked for more than 100 brands in 25 countries.
Lady Cherry (Gema Tortuero) is a communicator, speech therapist and multidisciplinary artist. Since 2003 she has toured the stages around the world holding concerts, shows and conferences to motivate and inspire.
Inés Torremocha is a sales mentor-coach. Creator of the Commercial Intelligence Program: TransformACCIÓN 4×4, she is a speaker and expert in emotional intelligence applied to sales.
Francisco Unda is one of the most influential and avant-garde motivational speakers in Latin America. His charisma and talent make his conferences an invitation to action to achieve outstanding results, helping to transform hundreds of companies around the world. His energy generates a total complicity and connection with the audience.
Other events in Callao City Lights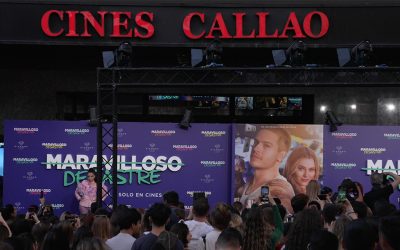 JUNE 2023 EVENTS IN OUR SPACE  THE STARS OF 'CULPA MÍA' UNLEASH MADNESS IN CALLAO CINEMAS  Full house in the Plaza del Callao to welcome the stars of 'Culpa mía', the first adaptation of the...
Other actions in Callao City Lights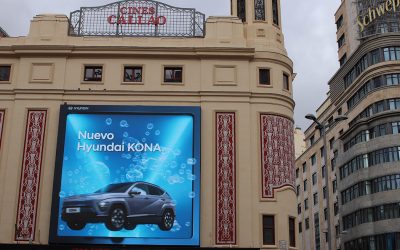 SEPTEMBER 2023 Actions on our screens  ALHAMBRA INVITES TO TRY ITS NEW MINI 1925 WITH 3D CAMPAIGN IN CALLAO CITY LIGHTS  The South Korean carmaker launches a 3D campaign on the screens of Callao...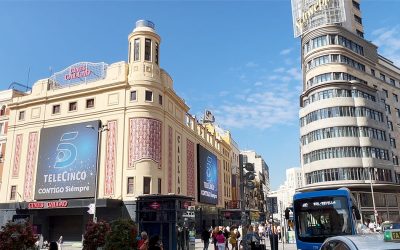 SEPTEMBER 2023 Actions on our screens  MEDIASET PRESENTS TELECINCO'S NEW TV SHOWS IN CIRCUITO GRAN VÍA  Mediaset España launches a campaign in Circuito Gran Vía to present its new TV shows and...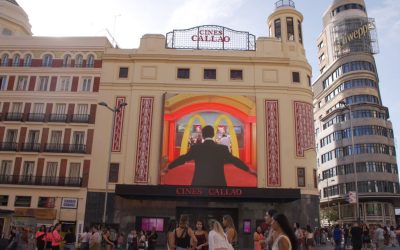 SEPTEMBER 2023 Actions on our screens  MCDONALD'S ANNOUNCES ITS NEW MENU AT CIRCUITO GRAN VÍA  McDonald's launches a campaign in Circuito Gran Vía to advertise its new menu 'Cómo aparece en', made...