JANUARY 2022
Actions on our screens
TORREVIEJA CARNIVAL TAKES OVER THE CALLAO SQUARE
Coinciding with the celebration of
Fitur
in Madrid,
Turismo de Torrevieja
appeared on our screens to announce the convening of a carnival parade down Preciados Street. Several carnival troupes from the city of Alicante toured the city centre to raise awareness of this traditional Costa Blanca festival among the hundreds of locals and tourists who were passing through the area at that time.
A parade in which more than 100 people dressed in carnival costumes walked through the streets for an hour and a half. A spectacle of music and colour, the result of the fusion of the roots of the Brazilian carnival, the elegance of the Venetian carnival and the humour of the chirigotas of Cádiz.
Other events in Callao City Lights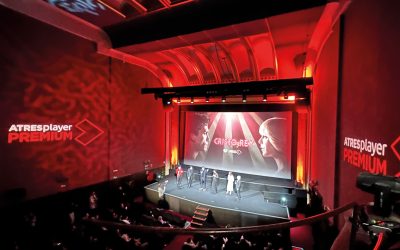 JANUARY 2023 EVENTS IN OUR SPACE  FULL HOUSE AT THE PREMIERE OF 'CRISTO Y REY'  Nobody wanted to miss the preview at Cines Callao of 'Cristo y Rey', the eagerly awaited series about the relationship...
Other actions in Callao City Lights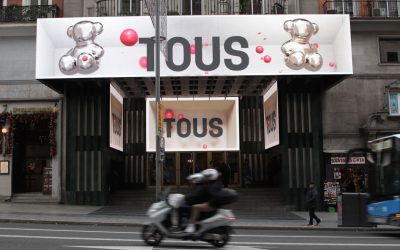 DECEMBER 2022 Actions in our screens  THE TOUS BEARS ARRIVE ON THE GRAN VIA    The jewellery and accessories firm Tous has launched an original Christmas campaign on several screens at Circuito Gran...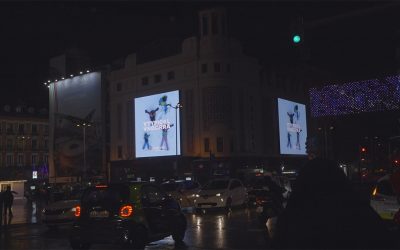 DECEMBER 2022 Actions on our Screens  ANDORRA IS PROMOTED AS AN ATYPICAL TOURIST DESTINATION ON THE GRAN VÍA CIRCUIT    Turismo de Andorra (Visitandorra) has chosen the Circuito Gran Vía  screens to...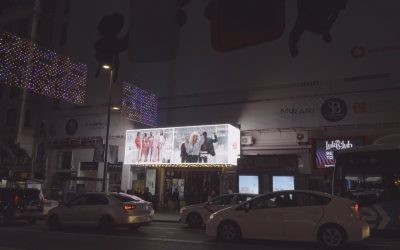 DECEMBER 2022 Actions on our Screens H&M DRESSES THE SCREENS OF THE GRAN VÍA CIRCUIT FOR A CHRISTMAS PARTY The screens of Circuito Gran Vía become a Christmas showcase thanks to H&M, which...