SEPTEMBER 2022
EVENTS IN OUR SPACE
EL KANKA ANNOUNCES HIS RETURN TO THE STAGE AT CALLAO CINEMAS
The Malaga artist
Juan Gómez Kanka (El Kanka)
has chosen
Cines Callao
to announce his return to the stage, after nine months of silence. Accompanied by an entourage of friends and fans, El Kanka delighted the audience with a selection of his repertoire.
Singer, musician and composer, Juan Gómez Kanka returns to the stage with a new album ('Cosas de los vivientes') and a tour of Spain and Latin America that will begin in Murcia in March 2023.
El Kanka decided in December 2021 to "leave for an indefinite period of time" from the stages, also to stop publishing in networks and appearing in the media, to take a break and prepare his new work. 'Cosas de los vivientes' will be his fifth album: fourteen songs that will be part of the new repertoire of his live performances along with the emblematic 'Canela en rama', 'Qué bello es vivir' or 'Por tu olor'.
Other events in Callao City Lights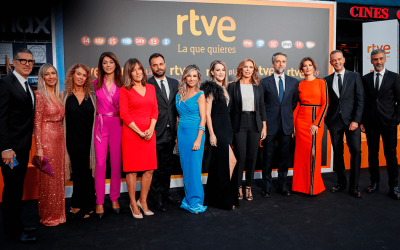 SEPTEMBER 2022 EVENTS IN OUR SPACE RTVE PRESENTS ITS NEW TELEVISION PROGRAMMING IN CALLAO CINEMAS Once again, RTVE chose our space to present its new television programming, on this occasion for the...
Other actions in Callao City Lights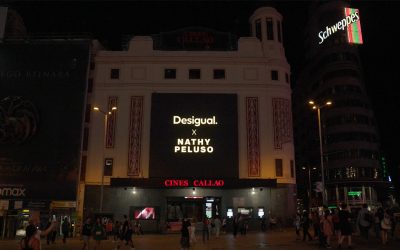 SEPTEMBER 2022 Actions on our Screens DESIGUAL PRESENTS ITS NEW CAMPAIGN WITH NATHY PELUSO AT CALLAO CITY LIGHTS    Desigual chose the screens of Callao City Lights to present its new advertising...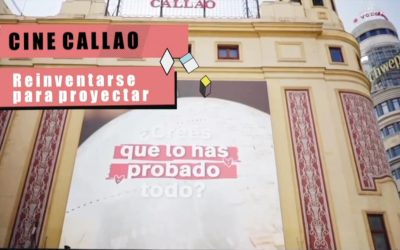 JUNIO 2022 CCL IN THE MEDIA CINES CALLAO STARRING 'CÁMARA ABIERTA' The TV programme Cámara Abierta, specialised in digital culture and broadcast by TVE (La2 and Canal 24 horas), came to Cines...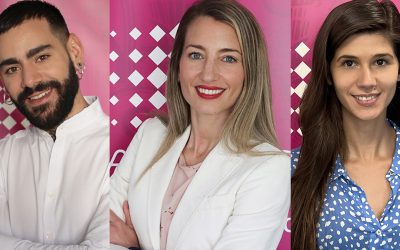 JUNIO 2022 CCL IN THE MEDIA CALLAO CITY LIGHTS STRENGTHENS ITS TEAM With the incorporation of Isabel Rodriguez, as event manager, Miguel Domingo, in marketing, and Laura Rodriguez, in the...