SEPTEMBER 2022
EVENTS IN OUR SPACE
EL KANKA ANNOUNCES HIS RETURN TO THE STAGE AT CALLAO CINEMAS
The Malaga artist
Juan Gómez Kanka (El Kanka)
has chosen
Cines Callao
to announce his return to the stage, after nine months of silence. Accompanied by an entourage of friends and fans, El Kanka delighted the audience with a selection of his repertoire.
Singer, musician and composer, Juan Gómez Kanka returns to the stage with a new album ('Cosas de los vivientes') and a tour of Spain and Latin America that will begin in Murcia in March 2023.
El Kanka decided in December 2021 to "leave for an indefinite period of time" from the stages, also to stop publishing in networks and appearing in the media, to take a break and prepare his new work. 'Cosas de los vivientes' will be his fifth album: fourteen songs that will be part of the new repertoire of his live performances along with the emblematic 'Canela en rama', 'Qué bello es vivir' or 'Por tu olor'.
Other events in Callao City Lights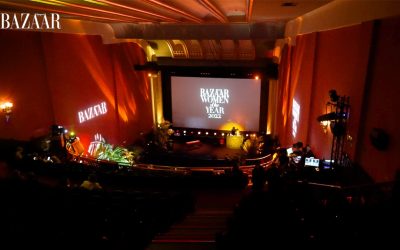 NOVEMBER 2022 EVENTS IN OUR SPACE  HARPER`S BAZAAR CHOOSES CALLAO FOR WOMEN OF THE YEAR AWARDS A night of luxury and glamour at Cines Callao. More than 250 guests attended the gala of the first...
Other actions in Callao City Lights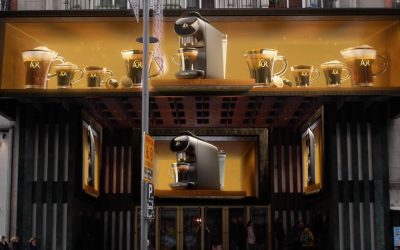 OCTOBER 2022 Actions on our Screens  L'OR FILLS THE GRAND VIA CIRCUIT SCREENS WITH COFFEE    A L'OR capsule protrudes from the screen and is enveloped by a swirl of golden powder and coffee beans,...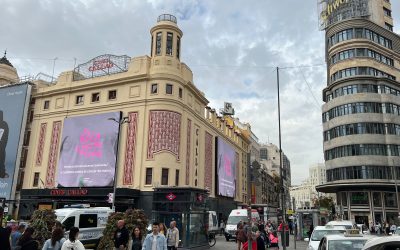 OCTOBER 2022Actions on our ScreensTHE SPANISH ASSOCIATION AGAINST CANCER COMMEMORATES IN CALLAO THE DAY AGAINST MOM'S CANCEROn the occasion of the International Day of the Fight against Breast...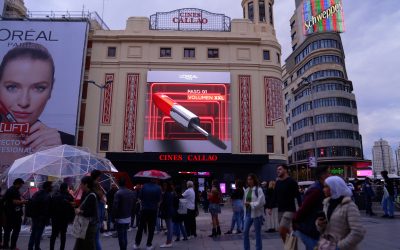 OCTOBER 2022 Actions on our screens  L'ORÉAL PARIS TURNS CALLAO SQUARE INTO A SPECTACULAR BEAUTY SALON   L'Oréal Paris has carried out with the collaboration of Callao City Lights a striking action...