NOVEMBER 2022
EVENTS IN OUR SPACE
ZOMBIES INVADE CALLAO AT THE PREMIERE OF THE LATEST EPISODE OF THE WALKING DEAD
On 21 November Callao experienced its most terrifying night. With the help of Fox, the cinema was filled with the living dead while hundreds of fans anxiously awaited the preview of the latest episode of 'The Walking Dead', one of the most popular series of recent years.
The audience was able to pose with the zombies roaming around and have their photos taken at the photocall set up in the hall of our cinemas. Previously, the actors had been made up for hours on a set set set up ad hoc in our facilities.
The youtuber Andrea Compton, known for commenting on series and film premieres, was in charge of presenting the event and announcing the winners of two reproductions of zombie heads that were raffled among the attendees. During her speech, Andrea was accompanied by a group of them who took to the stage.
The last episode of 'The Walking Dead' brings to an end 11 seasons of a series that has been followed by millions of viewers around the world.
Other events in Callao City Lights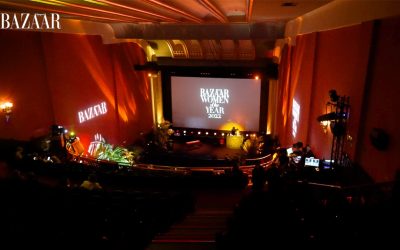 NOVEMBER 2022 EVENTS IN OUR SPACE  HARPER`S BAZAAR CHOOSES CALLAO FOR WOMEN OF THE YEAR AWARDS A night of luxury and glamour at Cines Callao. More than 250 guests attended the gala of the first...
Other actions in Callao City Lights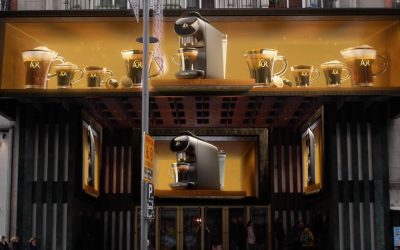 OCTOBER 2022 Actions on our Screens  L'OR FILLS THE GRAND VIA CIRCUIT SCREENS WITH COFFEE    A L'OR capsule protrudes from the screen and is enveloped by a swirl of golden powder and coffee beans,...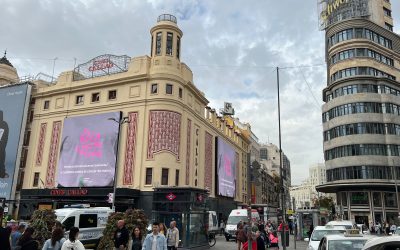 OCTOBER 2022Actions on our ScreensTHE SPANISH ASSOCIATION AGAINST CANCER COMMEMORATES IN CALLAO THE DAY AGAINST MOM'S CANCEROn the occasion of the International Day of the Fight against Breast...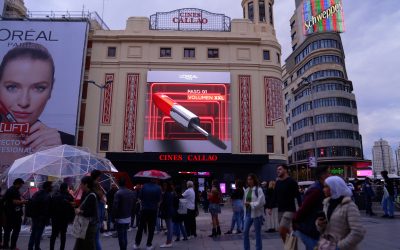 OCTOBER 2022 Actions on our screens  L'ORÉAL PARIS TURNS CALLAO SQUARE INTO A SPECTACULAR BEAUTY SALON   L'Oréal Paris has carried out with the collaboration of Callao City Lights a striking action...