JANUARY 2023
EVENTS IN OUR SPACE
HBO MAX TURNS CALLAO INTO AN APOCALYPTIC SETTING, AT THE PREMIERE OF 'THE LAST OF US'
An intriguing corridor leads from the square to the entrance of Cines Callao. Once inside, the spaces are decorated like an eerie apocalyptic scenario. Vegetable motifs, drums, sandbags, old tyres and even furniture flood all the rooms of the cinema, always presided over by the image of a firefly next to the phrase 'When you are lost in the dark, look for the light'.
This is how those attending the premiere of the series 'The last of us' that HBO Max has just released on its platform found our cinemas. A surprising and extraordinary way of personalising our spaces that left the guests with their mouths wide open. In addition, an ad hoc sign was created for the two cinemas, which was projected until the premiere began and read: 'A quiet place is a safe place. This room has been perfectly soundproofed to keep the crackers away. You are safe here. Relax and enjoy yourselves'.
The firefly symbol was another nod to the film's décor, in this case to the Fireflies, a revolutionary militia group that in the series fights against military oppression in the quarantine zones.
Post-apocalyptic America
This new series, created by Craig Mazin and based on the video game of the same name developed by Neil Druckmann, is set in a post-apocalyptic America after a disease outbreak has devastated the population.
It stars Joel (Pedro Pascal) as a smuggler whose mission is to smuggle a special teenage girl named Ellie (Bella Ramsey) out of a quarantine zone, as she may be the key to humanity's survival.
Other events in Callao City Lights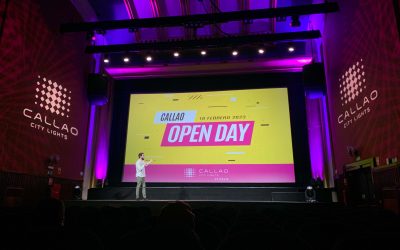 FEBRUARY 2023 EVENTS IN OUR SPACE   SUCCESSFUL OPEN DAY AT CALLAO CITY LIGHTSAround 40 people from the events sector attended the first Callao City Lights open day to get to know our space and the...
Other actions in Callao City Lights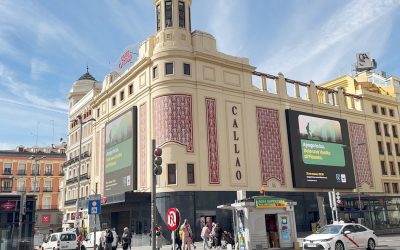 MARCH 2023Actions on our screensCALLAO CITY LIGHTS WITH EARTH HOUROnce again this year, Callao City Lights is joining Earth Hour, the largest global initiative in defence of the environment promoted...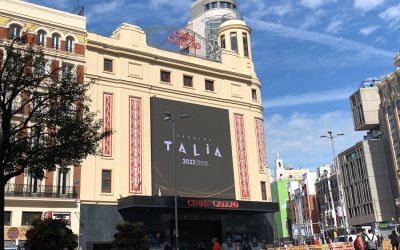 MARCH 2023 Actions on our screensCALLAO CITY LIGHTS COLLABORATES WITH THE TALÍA AWARDS  Callao City Lights is once again showing its support for the world of culture. We are collaborators of the...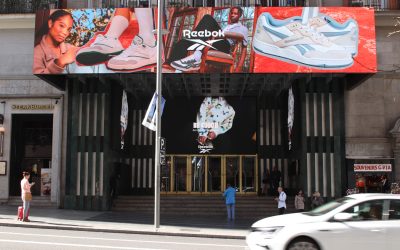 MARCH 2023 Actions on our screens  REEBOK PAYS TRIBUTE TO ITS MOST ICONIC TRAINERS AT CIRCUITO GRAN VÍA  'Act like you never left' is the claim chosen by Reebok  to advertise its most iconic...