FEBRUARY 2023
EVENTS IN OUR SPACE
CALLAO CINEMAS TO HOST THE PREMIERE OF THE NEW 'LEGO FRIENDS' FILM
Lego chose Cines Callao to celebrate the premiere of the new 'Lego Friends' film, the line of construction sets that is a hit with children. The brand welcomed its guests at an indoor photocall located in the hall of our cinemas, where they could see several Lego constructions in different urns, as well as columns of metallic-looking balloons with the brand's logo.
The screening was held in our emblematic Sala 1, where half of the seats were removed to create a space for children to play and enjoy. Game tables, photocall and giant figures of the characters from the series reproduced with Lego pieces adorned the area.
The event also included a promotional broadcast on the outdoor screens of Cines Callao.
The production was in charge of Mediabrands.
Other events in Callao City Lights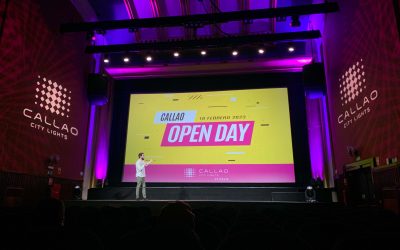 FEBRUARY 2023 EVENTS IN OUR SPACE   SUCCESSFUL OPEN DAY AT CALLAO CITY LIGHTSAround 40 people from the events sector attended the first Callao City Lights open day to get to know our space and the...
Other actions in Callao City Lights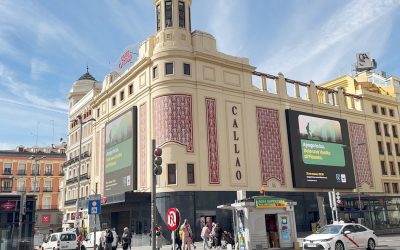 MARCH 2023Actions on our screensCALLAO CITY LIGHTS WITH EARTH HOUROnce again this year, Callao City Lights is joining Earth Hour, the largest global initiative in defence of the environment promoted...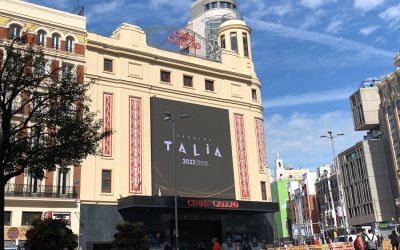 MARCH 2023 Actions on our screensCALLAO CITY LIGHTS COLLABORATES WITH THE TALÍA AWARDS  Callao City Lights is once again showing its support for the world of culture. We are collaborators of the...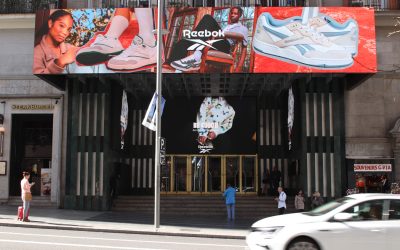 MARCH 2023 Actions on our screens  REEBOK PAYS TRIBUTE TO ITS MOST ICONIC TRAINERS AT CIRCUITO GRAN VÍA  'Act like you never left' is the claim chosen by Reebok  to advertise its most iconic...