SEPTEMBER 2021
Actions on our Screens
NEW NISSAN QASHQAI UNLEASHES A THUNDERSTORM IN CALLAO SQUARE
A special action in which Callao City Lights has participated by broadcasting a 3D advertisement together with the spot of the brand's new vehicle.
A thunderous storm breaks out after a blackout in the Plaza del Callao. Passers-by are unsure what is happening and look around expectantly. Surprised, they watch as several screens in the area are flooded with lightning flashes seconds before the mystery is revealed: thanks to 3D creativity, a vehicle emerges from the Callao City Lights screens, illuminating the city on its route, to end its journey on a platform on which it turns on itself, giving off electric flashes. This is the spectacular staging designed to present the new electrified Nissan QASHQAI  with Mild Hybrid technology. The third generation of the model that made compact SUVs fashionable in 2007.
The action, devised and planned by Nissan United (a transversal agency dedicated exclusively to the automotive brand within the TBWA group), has been running since 13 September and will continue until 27 September. On the day of its launch, the campaign was broadcast for an hour on the outdoor screens of the Callao Cinemas, where a one-minute piece was shown in a loop, including the 3D creative, designed by BCN Visuals, and other content, including the spot announcing the launch of the new vehicle.
A crossover leader for 14 years, the new electrified Nissan QASHQAI is equipped with Nissan Intelligent Mobility driving assistance technologies. It also has built-in connectivity in its three digital displays, one of which is projected onto the windscreen so that the driver can conveniently see all the information they need.
"Once again, Callao City Lights joins campaigns that surprise and generate notoriety. Actions like this show that the combination of 3D and in-plaza activations generate an unforgettable experience for the public that helps them connect with the brand", says Gorka Pagazaurtundua, commercial director of Callao City Lights.
Other events in Callao City Lights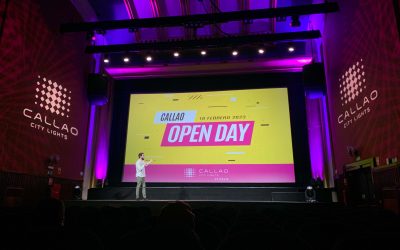 FEBRUARY 2023 EVENTS IN OUR SPACE   SUCCESSFUL OPEN DAY AT CALLAO CITY LIGHTSAround 40 people from the events sector attended the first Callao City Lights open day to get to know our space and the...
Other actions in Callao City Lights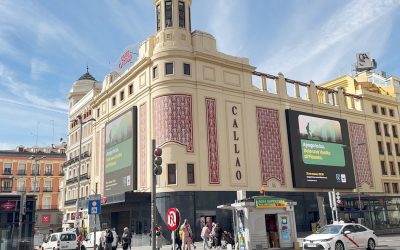 MARCH 2023Actions on our screensCALLAO CITY LIGHTS WITH EARTH HOUROnce again this year, Callao City Lights is joining Earth Hour, the largest global initiative in defence of the environment promoted...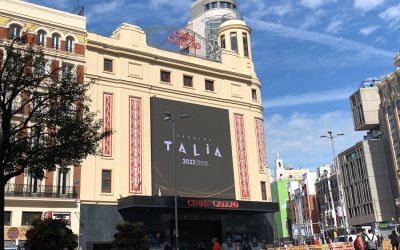 MARCH 2023 Actions on our screensCALLAO CITY LIGHTS COLLABORATES WITH THE TALÍA AWARDS  Callao City Lights is once again showing its support for the world of culture. We are collaborators of the...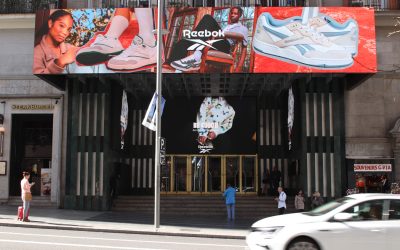 MARCH 2023 Actions on our screens  REEBOK PAYS TRIBUTE TO ITS MOST ICONIC TRAINERS AT CIRCUITO GRAN VÍA  'Act like you never left' is the claim chosen by Reebok  to advertise its most iconic...