OCTOBER 2022
Actions on our screens
L'ORÉAL PARIS TURNS CALLAO SQUARE INTO A SPECTACULAR BEAUTY SALON
L'Oréal Paris has carried out with the collaboration of Callao City Lights a striking action in the Plaza del Callao where popular influencers and also anonymous people could make up with the new L'Oréal Paris PRO XXL Lift mascara, which the cosmetics firm has just launched on the market. The event included the broadcasting on the outdoor screens of the Callao Cinemas of a 3D piece of the new product and several videos, recorded in situ minutes before, in which some of the participants in the action showed the spectacular results of the new mascara.
Two huge spherical tents located in the center of the square served as make-up and shooting sets. Influencers and anonymous people were made up with L'Oréal Paris PRO XXL Lift in a transparent tent and then posed in another, specifically in a set with a black background illuminated by several colored fluorescent lights. Among the influencers, we could see Sara Cisneros, Rivers, Andrea Garte, Rosario, Teresa Bass, Susana Molina or Noemimisma who aroused great expectation among the attendees.
The 3D piece projected on the screens of Callao City Lights showed the before and after application of L'Oréal Paris PRO XXL Lift, as well as a striking image of the product in three dimensions that gave the sensation of protruding from the screen.
The action, with the participation of Zenith in media management, took place on October 10 and 11, with two half-hour exclusive broadcasts each day on the screens of Callao City Lights. A large number of people queued up throughout the two days to try out the new mascara and learn a few makeup tricks along the way.
Other events in Callao City Lights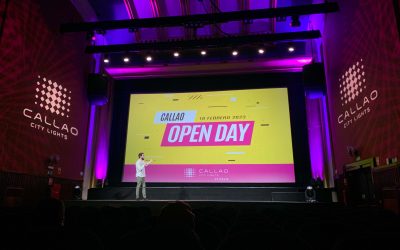 FEBRUARY 2023 EVENTS IN OUR SPACE   SUCCESSFUL OPEN DAY AT CALLAO CITY LIGHTSAround 40 people from the events sector attended the first Callao City Lights open day to get to know our space and the...
Other actions in Callao City Lights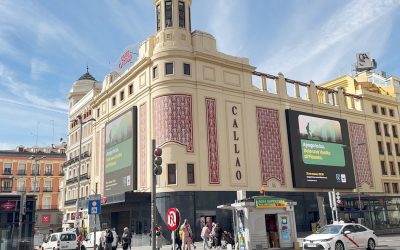 MARCH 2023Actions on our screensCALLAO CITY LIGHTS WITH EARTH HOUROnce again this year, Callao City Lights is joining Earth Hour, the largest global initiative in defence of the environment promoted...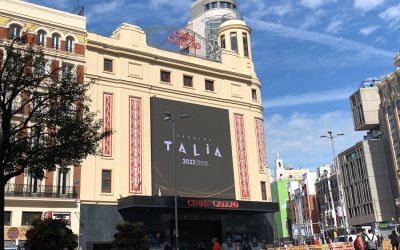 MARCH 2023 Actions on our screensCALLAO CITY LIGHTS COLLABORATES WITH THE TALÍA AWARDS  Callao City Lights is once again showing its support for the world of culture. We are collaborators of the...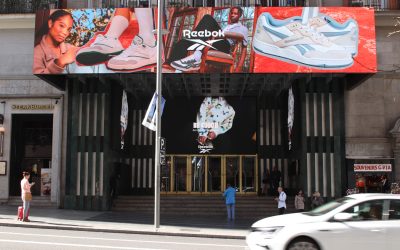 MARCH 2023 Actions on our screens  REEBOK PAYS TRIBUTE TO ITS MOST ICONIC TRAINERS AT CIRCUITO GRAN VÍA  'Act like you never left' is the claim chosen by Reebok  to advertise its most iconic...