MARCH 2023
Actions on our screens
LEVI'S CELEBRATES THE 150TH ANNIVERSARY OF ITS 501S AT CIRCUITO GRAN VÍA
Under the slogan 'The best story ever', Levi's has launched a campaign on the 15 screens of Circuito Gran Vía to celebrate 150 years of its most iconic jeans, the 501. An action that, following the visual and narrative code of a book, tells through different pieces some of the most outstanding chapters in the history of the emblematic brand.
Like the one that tells how the 501 jeans arrived in Kingston, Jamaica, in the 70s and how Jamaica transformed them and made them its own in a unique way; the one about the young Georgian who, in 1982 and to the consternation of his surroundings, exchanged his family's cow for a pair of 501s, or the one about an unconditional Levi's fan who asked to be buried with his 501 jeans, a last wish that many people have passed on over the years.
Other events in Callao City Lights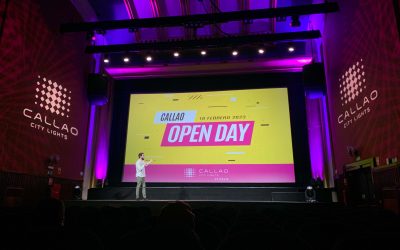 FEBRUARY 2023 EVENTS IN OUR SPACE   SUCCESSFUL OPEN DAY AT CALLAO CITY LIGHTSAround 40 people from the events sector attended the first Callao City Lights open day to get to know our space and the...
Other actions in Callao City Lights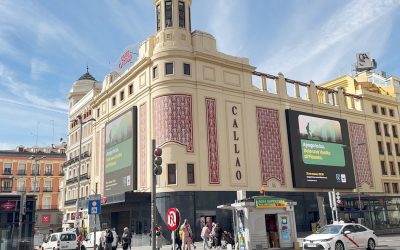 MARCH 2023Actions on our screensCALLAO CITY LIGHTS WITH EARTH HOUROnce again this year, Callao City Lights is joining Earth Hour, the largest global initiative in defence of the environment promoted...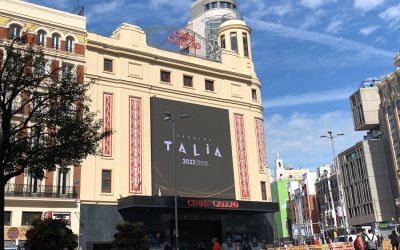 MARCH 2023 Actions on our screensCALLAO CITY LIGHTS COLLABORATES WITH THE TALÍA AWARDS  Callao City Lights is once again showing its support for the world of culture. We are collaborators of the...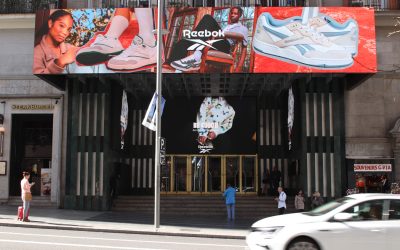 MARCH 2023 Actions on our screens  REEBOK PAYS TRIBUTE TO ITS MOST ICONIC TRAINERS AT CIRCUITO GRAN VÍA  'Act like you never left' is the claim chosen by Reebok  to advertise its most iconic...