NOVEMBER 2022
Actions on our screens
CALLAO 'FREAKS' WITH THE MAGIC OF JORGE BLASS
Great expectation in the Plaza del Callao to see the magic of Jorge Blass up close. Despite the rain, hundreds of onlookers came to enjoy and even participate in this incredible show, among them the former gymnast Almudena Cid, the actor Hovik Keuchkerian (La Casa de Papel), the presenter Carles Francino, who interviewed him live for La Ser, all of them watched live the amazing card effects and games that the popular illusionist performed with the collaboration of the audience present there.
The show was broadcast live on the Callao City Lights screen overlooking the square where an eye-catching 3D piece could also be seen in which Jorge Blass' hand appeared to come out of the screen.
The event, which took place on 31 October, the 96th anniversary of the death of the great Houdini, was aimed at announcing 'Flipar', the show that Jorge Blass will soon premiere at the Reina Victoria theatre in Madrid.
Other events in Callao City Lights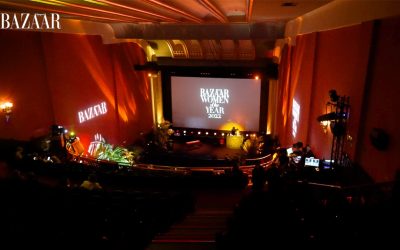 NOVEMBER 2022 EVENTS IN OUR SPACE  HARPER`S BAZAAR CHOOSES CALLAO FOR WOMEN OF THE YEAR AWARDS A night of luxury and glamour at Cines Callao. More than 250 guests attended the gala of the first...
Other actions in Callao City Lights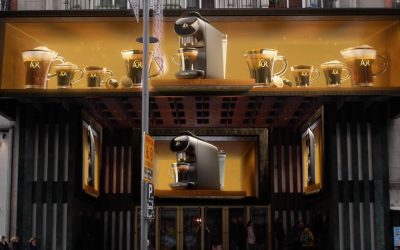 OCTOBER 2022 Actions on our Screens  L'OR FILLS THE GRAND VIA CIRCUIT SCREENS WITH COFFEE    A L'OR capsule protrudes from the screen and is enveloped by a swirl of golden powder and coffee beans,...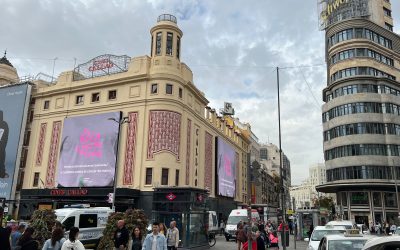 OCTOBER 2022Actions on our ScreensTHE SPANISH ASSOCIATION AGAINST CANCER COMMEMORATES IN CALLAO THE DAY AGAINST MOM'S CANCEROn the occasion of the International Day of the Fight against Breast...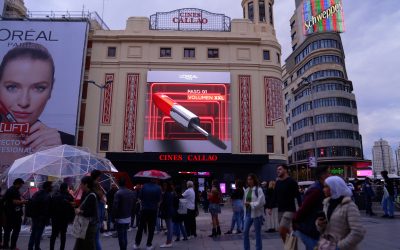 OCTOBER 2022 Actions on our screens  L'ORÉAL PARIS TURNS CALLAO SQUARE INTO A SPECTACULAR BEAUTY SALON   L'Oréal Paris has carried out with the collaboration of Callao City Lights a striking action...